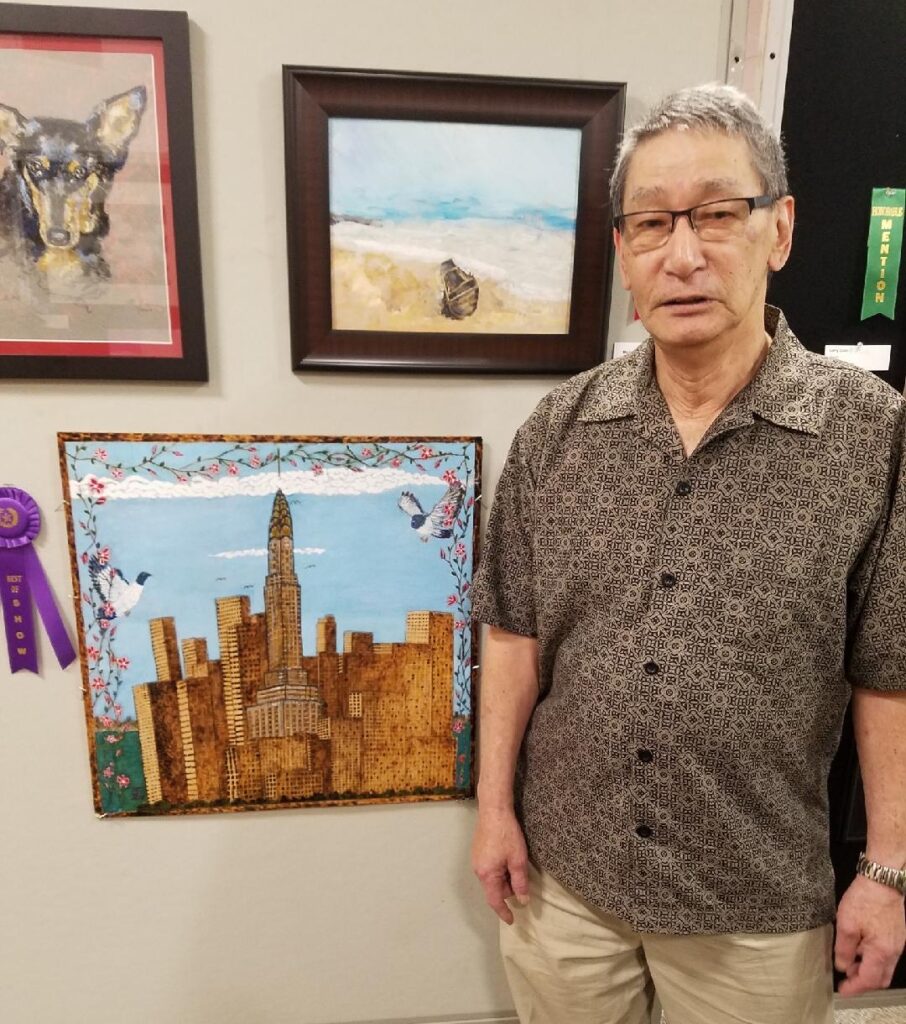 Cranford Artist Wins Non-Pro Best in Show
Toru Ishiyama, a member of the Cranford Senior Art Class, was awarded non-pro Best in Show in the Union County Senior Art Show for his entry entitled "Chrysler Building." The large mixed-media piece on plywood uses word-burning and watercolor to achieve a highly-detailed and colorful cityscape. 
Three other members of this class, a program of the Cranford Community Center, also won awards.
Jeff Parsons earned First Place in non-pro watercolor for his piece "Lunch Break – Chrysemys Picta." Craig Manders won Second Place in the non-pro drawing category for "The Road" and teacher Deb Hargiss got Second Place in professional drawing for "Uneasy Lie the Heads."
For information about the Senior Art Class and other classes offered by the Cranford Community Center, call (908) 709-7283.
Presented annually by the Union County Office of Cultural and Heritage Affairs, this exhibition will take place throughout the month of May at the Scotch Plains campus of Union County College. Open to the public on weekdays from 9 a.m. to 5 p.m. and until 8 p.m. on Tuesdays, the event is located at 1776 Raritan Road in the third building on the right.