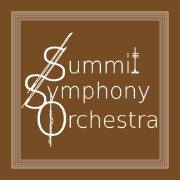 Summit Symphony Orchestra
The Summit Symphony Orchestra, celebrating 84 years of free concerts in Summit, continues its season with a concert on Sunday, March 26 at 2:00 p.m., at Summit High School, 125 Kent Place Boulevard, Summit. Admission to all Summit Symphony concerts is free.
Music Director Michael Avagliano will lead the orchestra in performances of Tchaikovsky's Slavonic March, Samuel Coleridge-Taylor's Ballade, and Edward Elgar's Enigma Variations.
The Summit Symphony has been providing free orchestral concerts for the Summit area since 1938. Their 2022-23 season continues with their concert on March 26 and one on May 21. For more information about this concert and about the Summit Symphony Orchestra, please visit our website, summitsymphony.org.