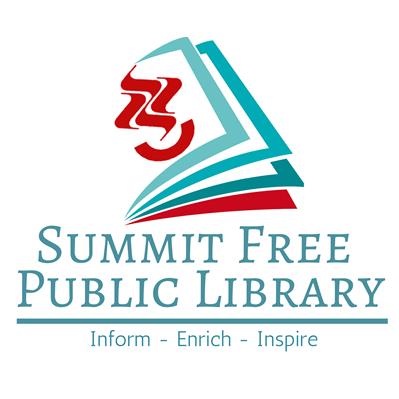 Summit Library May 2021 Programs
New Jersey State Parks
Some of New Jersey's most exciting history can be found in our more than two dozen State Parks. Join Kevin Woyce on Monday, May 3 at 7 p.m. for a fascinating look at all New Jersey has to offer. Old names such as Wawayanda and Hopatcong remind us of the Lenni Lenape, or "Original People." Historic battlefields recall New Jersey's perilous years as "the Crossroads of the American Revolution." Abandoned forges still speak of our first great industry, and we can trace the beginnings of our transportation network in the paths of the Morris and the Delaware & Raritan Canals. Woyce will show his original photographs of many of New Jersey's beautiful state parks, plus vintage maps and images of historic people, places, and events. Registration required.
Learn Best Practices for Social Media Marketing
On Tuesday, May 4 at 7 p.m., Rajeeyah Madinah presents Social Media Business Marketing. Attendees will become familiar with several levels of advertising, SEO, content marketing, social media strategies, and all things that pertain to digital marketing in 2021. Learn how to utilize Facebook, Youtube, Twitter, Instagram, Google Plus, LinkedIn, Pinterest and Snapchat, and how to best apply them for B2B Marketing and B2C Marketing.
Learn Meditation Techniques with Umesh Bhatia
On Wednesday, May 5 at 7 p.m., meditation expert Umesh Bhatia returns to present Meditation in the 21st Century. People have been practicing meditation for centuries and today we see a surge in its popularity as new benefits continue to be discovered. Incorporating meditation into one's life has many positive effects. Now more than ever in today's modern world with all the stresses, meditation is needed more than ever. Learn a simple meditation technique that can help you in all aspects of your life. Umesh Bhatia is a long time meditator and has been speaking on the topic over 20 years. Registration required.
Networking via Zoom!
Whether you're a small business owner, an entrepreneur, or somebody looking to start a new business and bounce your ideas off of a group of like-minded folks, join our Small Business and Entrepreneur Networking group on Tuesday, May 11 at 9:30 a.m. Registration required. Email rebeccacohan@summitlibrary.org to get the Zoom link.
Brexit Boom or Bust?
On Wednesday, May 12 at 7 p.m., our next Great Decisions course will tackle the thorny issues related to Brexit and the European Union. What does the future of the UK look like now that they've left the European Union? Will the UK survive a possible Scottish vote to leave? Who will step up and take command of Europe now that Angela Merkel is out of the spotlight?
Music on the Village Green!
Come to the Village Green on Sunday, May 16 at 2 p.m., and be prepared to be entertained by Rhonda Denet as she sings Mostly Motown! Celebrate a time when this primarily African-American genre crossed over to mainstream audiences. Featured songs were made famous by The Supremes, Mary Wells, Gladys Knight, Stevie Wonder, Marvin Gaye, and others. Through the music, the magic and the message, there is something for everyone!
Going to Suffragette City!
On Monday, May 17 listen to the stories about women's hard fought right to vote with the presentation Songs of the Suffragists at 7 p.m. From the right to vote to the right to be free from violence, U.S. women have campaigned for equality since the founding of our country. But the women's movement is more than a mere political fight, it's a cultural battle for hearts and minds. Laura Engelhardt and Susan Ferris Rights, co-directors of the Songs of the Suffragists Project, will present their short documentary and lead a discussion detailing the closely contested fight for gender equality in this country, the tremendous progress we've made towards that goal, and the chance for us to make a difference going forward. Registration required.
Let's Get Crafty!
Crafting pro Marge Barkan returns with a new craft project—this month she'll be showing participants how to make a macramé craft jar with fairy lights in the latest in our series, Make Your Own: Macrame Craft Jar with Fairy Lights on Wednesday, May 19 at 11 a.m. This will be a Facebook Premiere video, which allows you to return to the video to review your progress and for additional guidance. The first 12 registrants will receive a kit with all the materials you'll need to make this craft. Registration required.
At the Movies!
Join movie buff Shirlee Lewinter for our next Let's Go to the Movies on Wednesday, May 19 at 7 p.m.! This month will be exploring the movie Lady Bird. The library owns 3 copies you can check out. It is also available on Kanopy, Netflix, and Amazon Prime. Hope you can join us!
Book Chat!
Join librarian Debbie Abrams for Book Talk with Debbie on Thursday, May 20 at 11 a.m. Debbie will provide a guide to the most buzz-worthy books each month. Come away with a new title for your list. Bring titles – to recommend or pan – to share with the group. Registration required.
Test Your Knowledge
Our next Trivia Night will take place on Friday, May 21 at 7 p.m. Join quizmaster Mary for some G-rated fun. Invite your neighbors to play along (from the comfort of their own homes). Registration required.
Bringing Ireland into Your Home!
On Sunday, May 23 at 2 p.m. attend our Irish Music Workshop and Concert with Lesl Harker. Have your instrument handy or use your voice and learn a tune, or just sit and listen in. Tune workshop is open to all instruments. Learn a melody on your instrument or lilt it with your voice. Listeners and singers encouraged. Registration required.
Interested in signing up for any of these programs? You can visit our website at summitlibrary.org and go to the Events tab at the top of the homepage or call the library at 908-273-0350, option 3 to register directly with one of our librarians. Note, most of the library's programs are currently being delivered via Zoom. You'll receive a Zoom link in your email, typically the day before and the day of the start of the program.