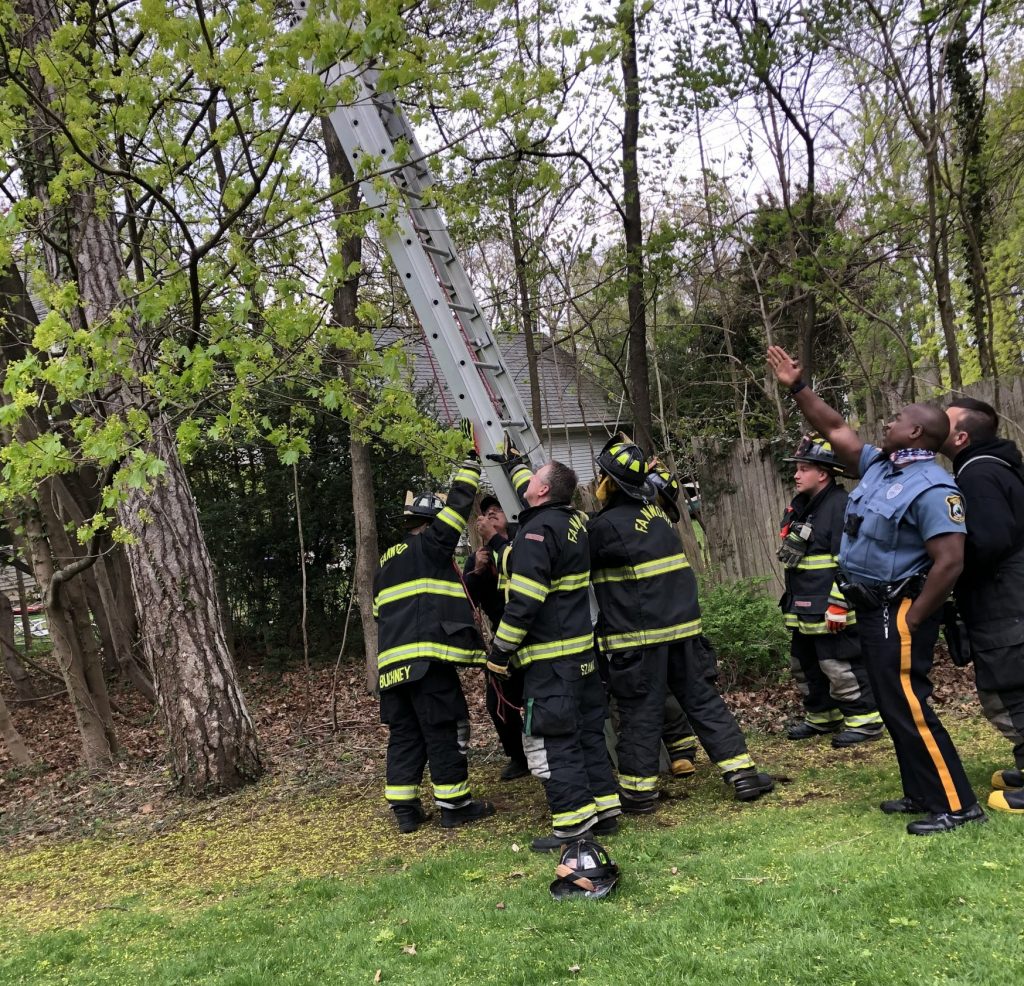 Izzie the Cat Rescued
Izzie the cat is doing just fine after his adventure up a very high tree outside 225 North Avenue on Thursday, April 22nd. Owners Barbara and Jim Vierschilling got worried when Izzy climbed more than 50 feet up the tree and stayed there. They called 911 and the cavalry responded. Two firefighters climbed a ladder to retrieve Izzie, who was none too pleased. They were able to gently remove him from his perch, then drop him down for a soft landing into a blanket held by more firefighters and police officers.
"We are so grateful for your amazing rescue of Izzie," wrote the Vierschillings to the rescuers in a thank you note.
Photos from Jim and Barbara Vierschilling