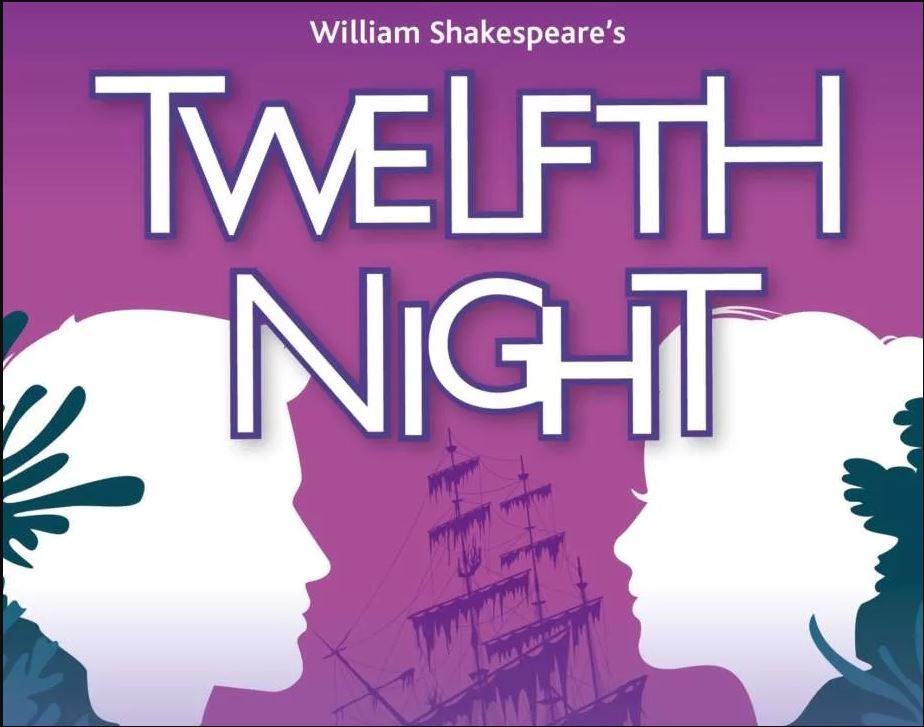 Shakespeare on the Village Green, Friends of the Summit Library Donated Jewelry Sale Days, Author Talk with Joshua Greene, and More!
Under the Big Tent on the Library's Front Lawn!
Elementary School
Open to kids in grades 1-5, join Eyes of the Wild on August 4th from 7-8pm. They'll be bringing five interesting and photogenic animals for you to meet! You'll also learn about them and what makes them so unique!
Friends of the Summit Free Public Library Donated Jewelry Sale
Save the dates! On Saturday, August 7th from 10am-12pm and August 21st from 10am-12pm. Outdoors under the tent on the library's front lawn. The sale will be canceled if it's raining.
Shakespeare Returns to the Village Green!
On Wednesday, August 11th from 7-9pm, the Hudson Shakespeare Company returns to the Village Green with one of the Bard's most hilarious and though-provoking romps—Twelfth Night! Bring lawn chairs or blankets to sit on. Rain location will be the Lawton C. Johnson Summit Middle School theatre. Funded through the generosity of the Manley Winser Foundation.
Programs for Adults
On Tuesday, August 17th, from 7-8:30pm, Joshua Greene, author of the newly published and critically-acclaimed book Unstoppable: Siggi B. Wilzig's Astonishing Journey from Auschwitz Survivor and Penniless Immigrant to Wall Street Legend will speak. An engaging speaker, Joshua will present and follow his talk with a question and answer period. Via Zoom. Registration required.
Get Crafty with Marge!
On Wednesday, August 18th at 11am, crafting wizard Marge Barkan returns with Crafting with Marge: Make an Easy Animal Suncatcher. This will be a Facebook Premiere video. Kits with essential materials will be provided to the first 12 registered attendees. Printed sheets of paper with animal images to color in will be provided to all registered attendees. Registration required.
Book Talk with Librarian Debbie Abrams!
On Thursday, August 19th from 11am-12pm, get the inside scoop on what's hot and what's not in new releases and attend Book Talk with Debbie! Feel free to share your own picks and pans—or just attend and come away with a list of new books to read. Via Zoom. Registration required.
Trivia Night!
On Friday, August 20th at 7pm, join mistress of ceremonies Mary Piekarski for Trivia Night. G-rated fun for all. Questions are geared to ages 18+, but all are welcome to play! Via Zoom. Registration required.
Travel Back in Time!
On Monday, August 23rd from 7-8pm, join presenter Hannah Gaston for Bon Voyage: 200 Years of Luxury Travel. Hannah, the coordinator of school programs at the Liberty Hall Museum, will help you travel back in time. Through this talk, Hannah brings to life several trips which the Livingston and Kean families took between 1780 and 1950. With the help of personal diaries and letters from family members, you'll hear the stories of the people who travelled over the span of 200 years and take a journey of luxury travel that you'll never forget!
Interested in signing up for any of these programs? You can visit our website at www.summitlibrary.org and go to the Events tab at the top of the homepage or call the library at 908-273-0350, option 3 to register directly with one of our librarians. Note, most of the library's programs are currently being delivered via Zoom. You'll receive a Zoom link in your email, typically the day before and the day of the start of the program.