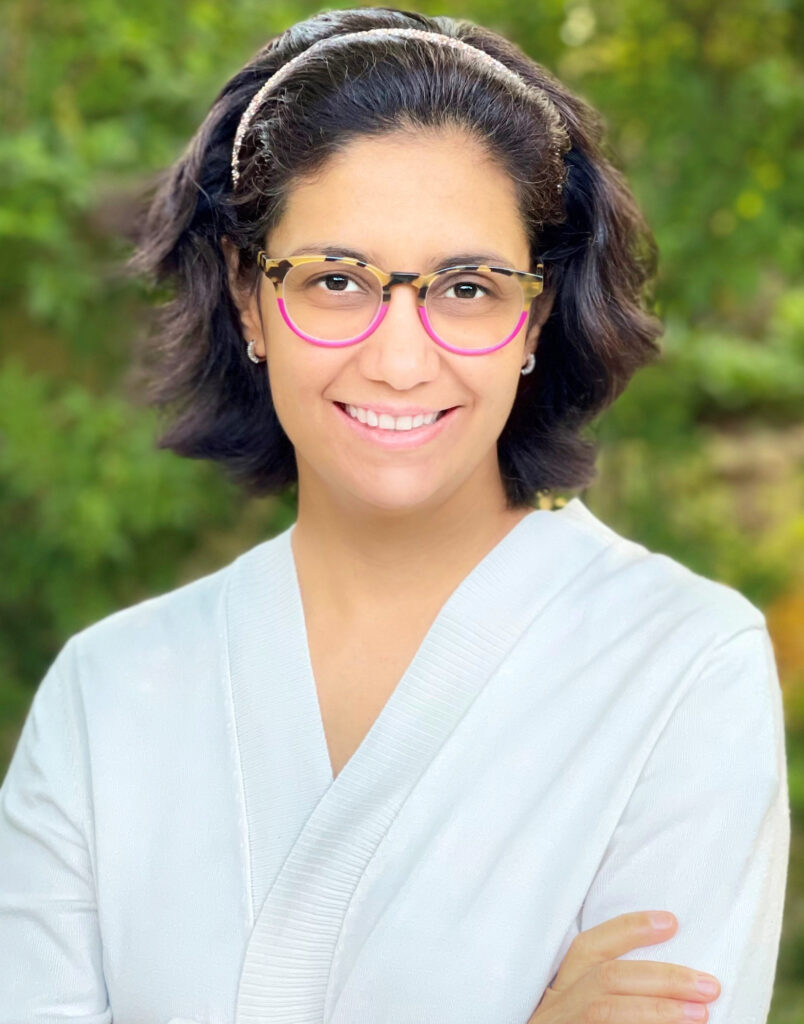 Anuja Bhamare CASA July Spotlight Volunteer
Submitted by Fernando Porras
Berkeley Heights resident Anuja Bhamare's advocacy journey began just one day after her husband shared an article from a local newspaper. As the desire to do more meaningful volunteer work inhabited Anuja's selfless spirit, the piece about a local organization providing residents with the opportunity to advocate for abused, neglected and abandoned children hit the spot.
"I found the whole process very systematic and methodical," says Anuja. She completed her 30 hours of training and, two years ago next month, she was sworn in by a Union County judge. That August she was assigned to her first case, that of a nine-year-old girl. Today, Anuja continues to navigate the case and admits, "It has given me a new perspective on a lot of things." Among them? The now-deep understanding that being part of a stable household can so easily be taken for granted.
While in the advocacy trenches, volunteers often realize the rewards come both big and small, and an exchange or experience that may last mere seconds can gratify one's heart for a lifetime. Anuja says she cherishes her time spent walking and playing at the park, as do her youth. If Mother Nature isn't on board with a park visit, they will read or draw. She says that among her most gratifying moments is being asked by her foster youth if they can stay longer at the park the next time around. "It feels good to have a connection with a child who has seen so much inconsistency, instability and change in their short life." It's especially during those times, she adds, "I do feel the necessity of such a role."
The information technology professional is a project/program management consultant at New York-based Marsh McLennan with a full professional plate, and with two young children – a two-year-old and seven-year-old – Anuja admits that adequately performing the advocate role takes planning, but she's committed. "It is difficult at times, but … I prioritize my things to do every day and that helps me manage everything I want to do."
Originally from India, Anuja came to the United States to complete her Master's Degree and she and her husband, children and the family cat all call Berkeley Heights home. In her downtime Anuja likes to garden, and the family reaps the rewards as fresh veggies abound in her backyard. She likes to keep active through a good walk or hike, and also practices meditative yoga. As for her hiking companion, Anuja is all ears … to her audiobook, that is. When not inside chapters in the mystery genre, she also enjoys listening to Indian yogi and author Sadhguru, who started the Isha Foundation, a nonprofit spiritual organization at which Anuja also volunteers. She holds close one particular sentiment from Sadhguru: "If you choose, you can be joyful in this moment. You just have to make this choice."
Her weekend mornings are considerably nostalgic as Anuja tries to recreate her father's homemade omelets. Another childhood favorite that she shares with her family is khichadi, a classic Indian dinner dish with rice and lentils. Having grown up in a very family-oriented culture, she says it's difficult to choose just one person who has inspired her. In addition to her parents, notes Anuja, an elder cousin and uncle, both with a loving heart and a lending hand, each hold a special place in her heart.
"It's very satisfying to know I am doing whatever little I can to improve a child's life," says Anuja. "I think it's the responsibility of all of us to look beyond our own homes and families, and I ask everyone to give it a little thought, and then some time."
Surely the values she remembers her cousin and uncle for are embedded in perpetuity right within Anuja's own selfless spirit.
There are more youth like Anuja's awaiting their own CASA volunteer. The need is real, and so is the opportunity to change a life. Will you become a CASA volunteer for a Union County youth living in foster care through no fault of their own? Learn more by contacting info@casaofunioncounty.org.
About the author: Fernando Porras is an active volunteer for a 4-year-old boy. In addition to serving as CASA's marketing intern, the recent graduate from Gettysburg College is also preparing for the law school admissions process.