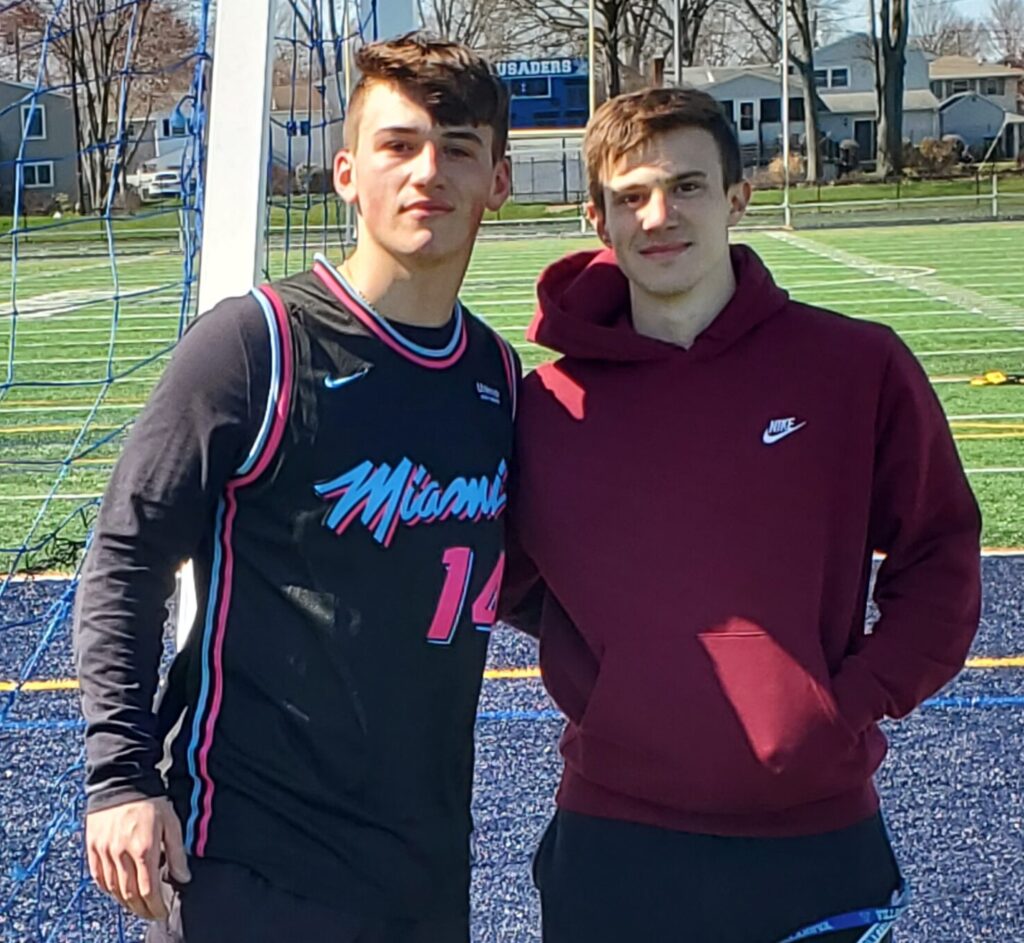 Spike it for a Cure Tournament
On Monday, March 29, 2021, and Tuesday, March 30, 2021, the Arthur L. Johnson High School Student Athletes held a Spike Ball Tournament dubbed "Spike It for a Cure". The tournament was meant to act as a fundraiser as all proceeds from the tournament went to the Morreale family as their daughter, Julia, is battling cancer.
The tournament originated from ALJ senior Danny McCaffery, who himself battled and overcame cancer at an early age. Also assisting with the tournament was senior Matthew Zuckowski. Interest throughout the school community was high as 24 teams entered the tournament.
The first three rounds took place on Monday, March 29, 2021. Most of the higher seeds advanced but the tournament did see some upsets as the Steven McCaffery and Anthony LaPorta tandem, who was ranked 23rd out of a possible 24 teams, knocked off both the 10th and 7th seeds to advance to the semifinals.
The semifinals were exciting as Johnson Boys Soccer was represented by the Raymond Torres and Brandon Costa duo who took on Anthony Ferreira and Gabe Rizzuto. The other side of the bracket was Brandon Castro and Jack Bencivenga vs. Stephen McCaffery and Anthony LaPorta. The finals consisted of Raymond Torres and Brandon Costa vs. Brandon Castro and Jack Bencivenga. The eventual champions were Team Castro and Bencivenga, who outlasted everyone in the tournament.
Danny McCaffery had this to say about the tournament "The student athletes from Arthur L. Johnson High School were extremely excited to be a part of the 1st Annual 'Spike It for a Cure' spike ball tournament. Not only was it a great time for everyone involved, promoting school spirit and unity, but the best part about it was that all proceeds went to the Morreale family to assist them through these difficult times. Overall I feel like it was a huge success for a really great cause."
Athletic Director Gus Kalikas had this to say, "It was awesome to see the student athletes organize, promote and run this fundraiser for such a worthy cause. To be able to raise over $1,400 to donate was incredible. This is just a testament to the wonderful student athletes that we have in our hallways here at Arthur L. Johnson High School."
Photos by Clark Public Schools