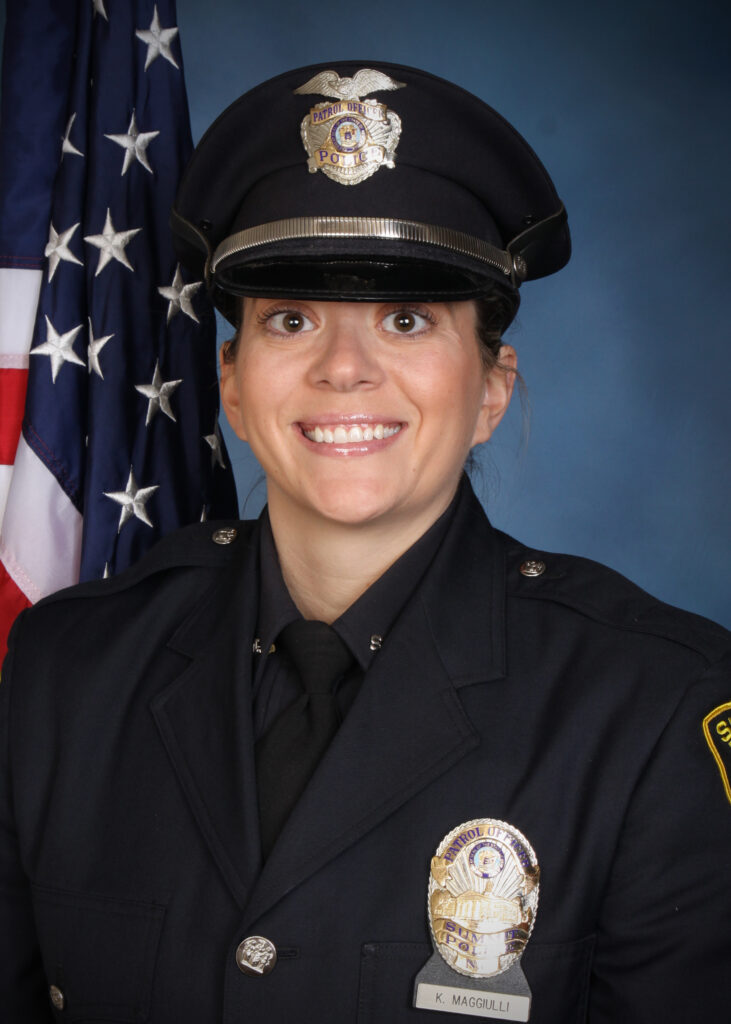 Officer Maggiulli Appointed to Detective Bureau
The Summit Police Department announced the appointment of Police Officer Kathleen Maggiulli to its Detective Bureau on Monday, May 3, 2021.
Detective Maggiulli has served as a patrol officer in the department's patrol bureau, traffic unit and community policing unit over the past 18 years. She is an active member of the Summit community, having founded the Officer Kat's Kid program to establish positive connections between the police department and young people in Summit.
"Detective Maggiulli is an exemplary member of the Summit Police Department," Chief Andrew Bartolotti explains.
"Her empathy and passion make her an ideal candidate for the role of Detective. We are pleased to have her join the detective bureau where her presence will benefit the community tremendously."
Detective Maggiulli is a 2003 graduate of the John H. Stamler Police Academy where she was the recipient of the academic achievement award and Patrolman Anthony Lordi Jr. Memorial Award for outstanding scholarship and leadership in constitutional law. From 2009 to 2015, Detective Maggiulli worked as a per-diem dispatcher for the Summit Fire Department and from 2002 to 2003, as a dispatcher for Bernards Township Police Department.
Detective Maggiulli is a 1998 graduate of Morris County College. She is currently pursuing a bachelor's degree in Public Administration from Farleigh Dickinson University.
More information on the Summit Police Department is available on the City of Summit website.
Photo by Peter Wallburg Studios