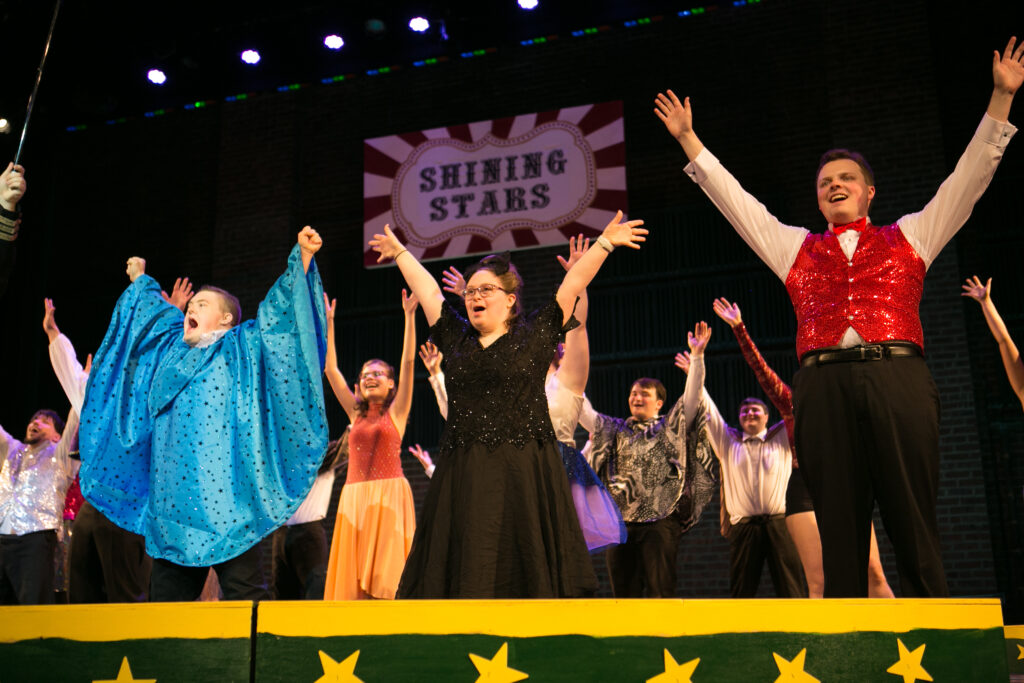 Shining Stars "Christmas Spectacular"
Celebrate the holiday season when the Shining Stars take the stage for their 2022 "Christmas Spectacular" set for Friday, December 9 at 7:00 p.m. The show will take place on the main stage at the historic Union County Arts Center in Rahway as this talented cast sings and dances to many of your holiday favorites.
With many cast members from all over Union County and beyond, Shining Stars Network has been producing live programming for the special needs community for ten years.
This year's Christmas Spectacular marks the return of the Shining Stars to one of the most beautiful theaters in New Jersey and will feature 35 special needs cast members and their volunteer buddies from local high schools, who serve as mentors to the cast during rehearsals.
Two previous Shining Stars shows at UCPAC drew more than 1,000 audience members for each performance, and already, the buzz is building in the community. 
"We're so excited to ring in the holiday season," noted Shining Stars Network co-founder and President Mike Curci. "Our stars are ready to share their smiles, energy and amazing talents with everyone. This will be a great way to cap off our 10th anniversary celebration."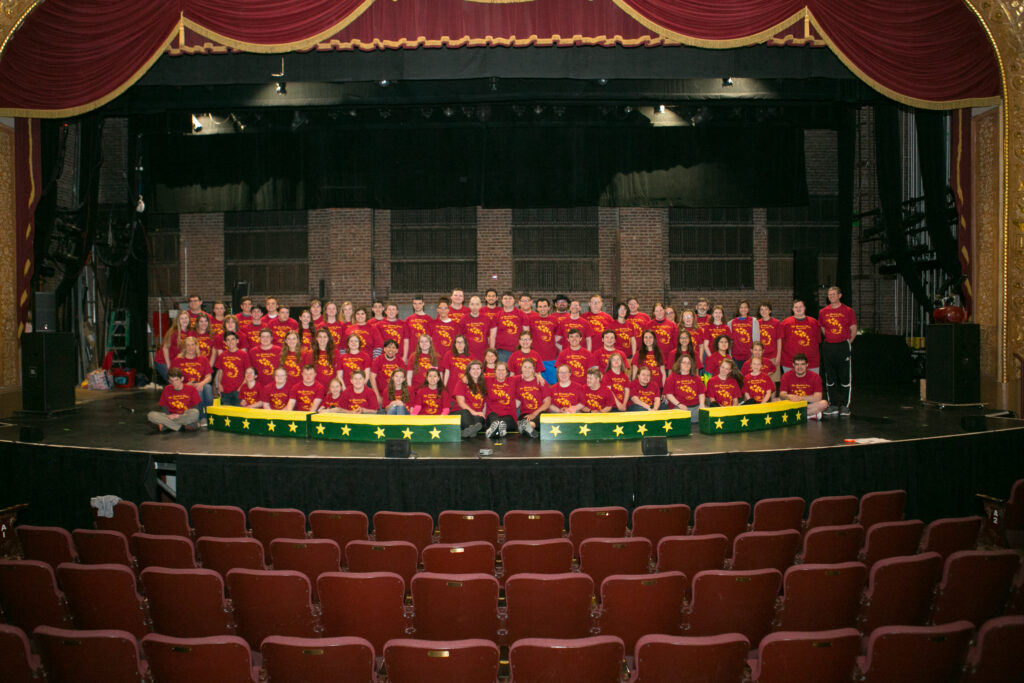 "We strongly believe in creating an inclusive environment for our cast, and our buddies are an integral part of the Shining Stars experience," noted Shining Stars co-founder and director Sally Curci. "We are so excited to bring a new show to the stage and cannot wait to connect with our incredible audience again to celebrate the holiday season."
Shining Stars Network is wrapping up a big year, which included their annual "Evening of Shining Stars" Spring Show, Summer Performing Arts Workshop, and their successful Paper Mill Playhouse debut performing in front of a sold-out audience at the Paper Mill Brook Side Cabaret.
"Shining Stars Network is not only about performing, but more importantly we're about building self-confidence and self-esteem," said Shining Stars co-director Nicole Greene. "Our cast members are not only talented, but inspire us every day, and we are all very excited about taking the stage again to share another magical night with the audience."
Tickets are on sale now at UCPAC.org. For groups of 10 or more, email shiningstarsnetwork@gmail.com.
The night will also feature a Tricky Tray and 50/50 raffle. Doors will open at 6:00 p.m.
Shining Stars Network is a 501(c)3 not-for-profit organization based in Cranford, N.J. that offers opportunities in the performing arts for the special needs community.
Plans for the 2023 season include their 2nd "Reach for the Stars" Gale, set for March 14 at the elegant Park Chateau Estate & Gardens in East Brunswick.
For more information on Shining Stars Network or to make a donation, please visit shiningstarsnetwork.org.