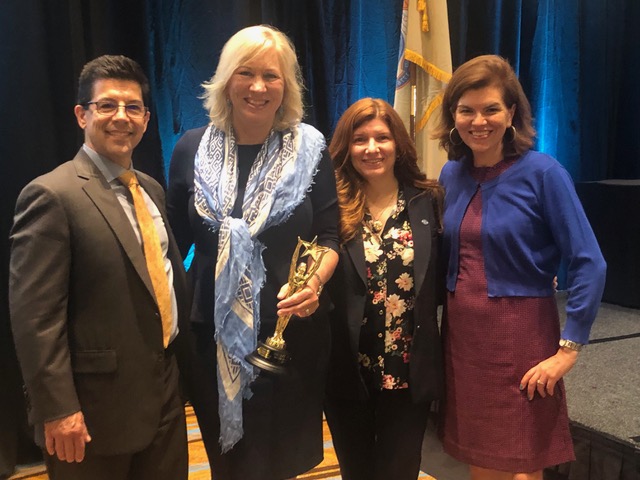 Shelley Brindle Named Mayor of the Year
The Gateway Regional Chamber of Commerce (GRCC) held its 32nd Annual Mayors Dinner on Thursday, May 19, 2022 at the Newark Liberty International Airport Marriott.
Each year the mayors in attendance, or their designees, share with the audience the accomplishments of their communities, including the challenges they have overcome. Mayor Brindle shared the video "Welcome to Westfield".
The following awards are then announced: Mayor of the Year; Business Administrator of the Year; Economic Development Director of the Year; and Best Speaker.
Mayor Shelly Brindle was named Mayor of the Year. The winners are selected by vote of the Government Affairs Committee which meets under the umbrella of the GRCC.
Mayor Brindle was elected in November 2017 as the first female Mayor in Westfield's history.
In her acceptance speech Mayor Brindle stated in part "The real gratitude I have is for our community and the residents that we serve. They are the real economic drivers of our economic fortunes.
We've got 30 businesses that are in the process of opening or expanding, many of them are Westfield residents, and the majority of them are women.
There is a lot happening, we invite you to visit us. Come share your experience with us and we'll share ours with you."