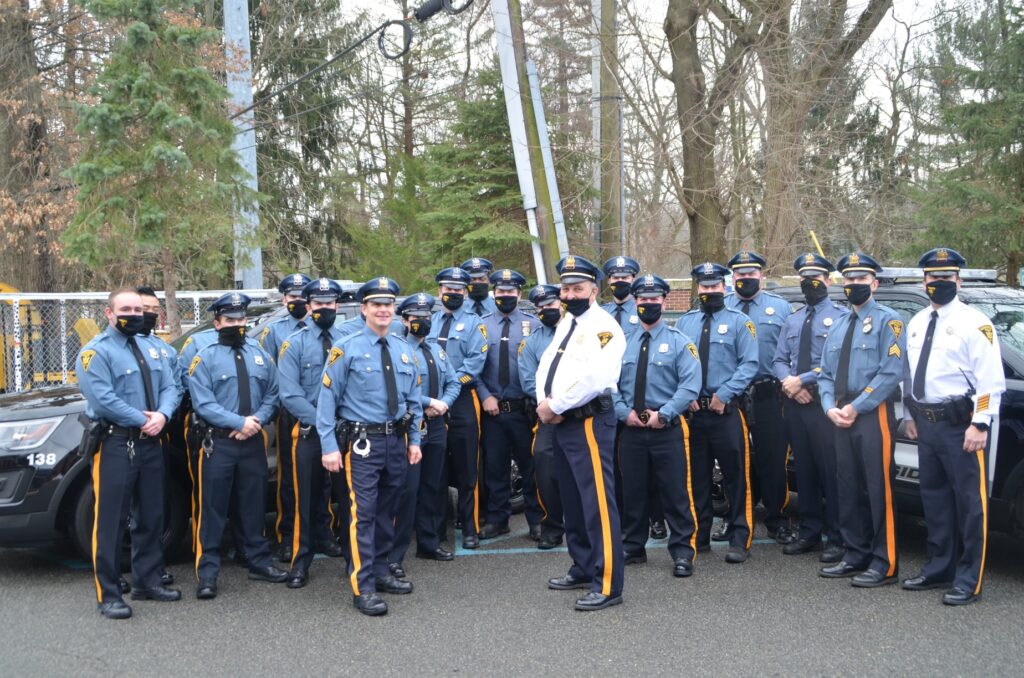 Mountainside Police Sergeant Donald Amberg Retires
On December 21, 2020 Sergeant Donald Amberg was wished the best in the next phase of his life as he retired from the Mountainside Police Department after 25 years of faithful service. Sergeant Amberg served as a detective, a firearms instructor, and a longtime member of the Union County SWAT Team. During his career he earned numerous awards and responded to many SWAT team call outs throughout the county and beyond having been deployed to New Orleans in the wake of Hurricane Katrina for 2 weeks.
Follow Mountainside Police Department on Facebook.