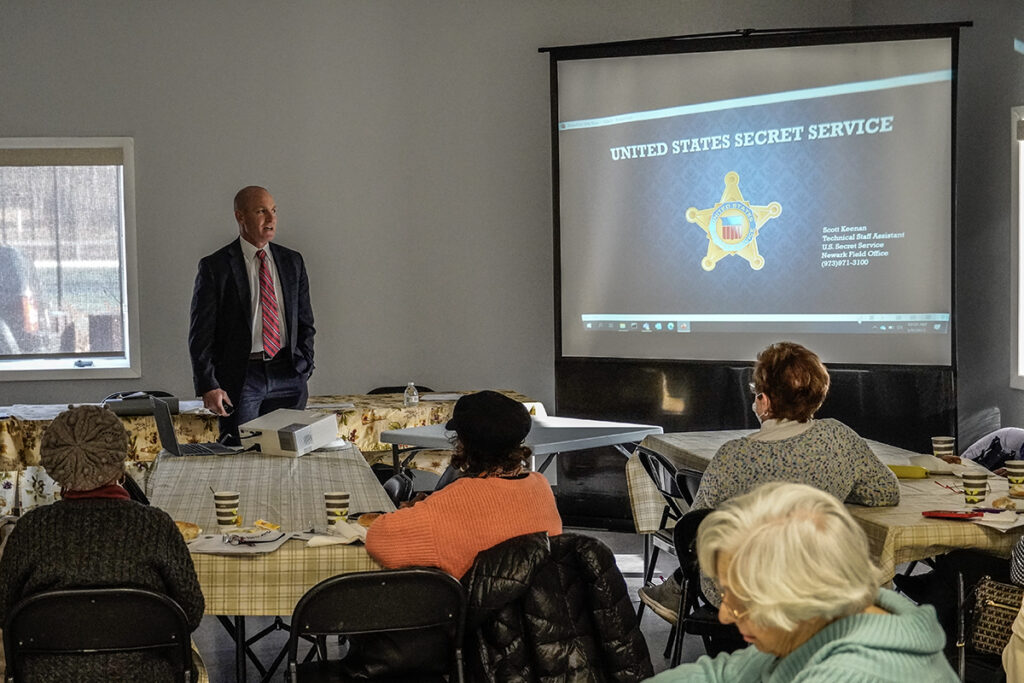 Secret Service Agent Speaks to Seniors
The first meeting of the Fanwood Seniors Club for 2023 launched Monday, January 9, 2023, with a strong message about identity fraud from the U.S. Secret Service.
Special Agent Scott Keenan, invited by Fanwood Police Director Mike Bramhall, provided a detailed presentation on the many hats worn by Secret Service agents. In addition to protecting the President, Vice President, and various VIPs, the Secret Service also investigates scams against senior citizens – the theft of personal and financial information through email, texts, phone calls, regular mail, and in-person visits.
"Eighty percent of losses through these types of fraud occur among those 65 and older," Keenan told a very attentive audience. Seniors are easy targets, he explained, because many live alone or are lonely, they have savings, they have good credit, and are often unlikely to report the incident out of fear of embarrassment.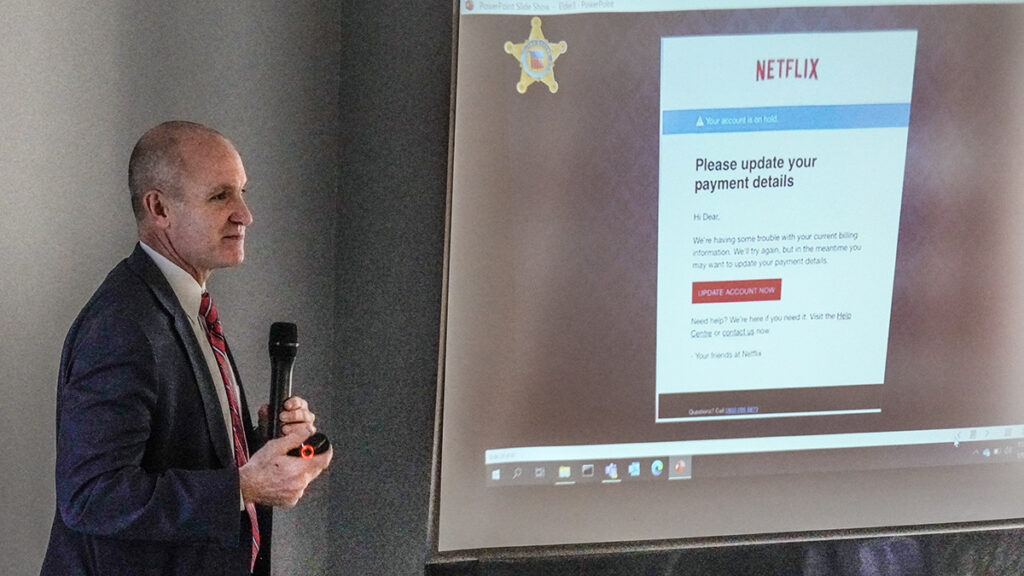 His message to prevent being victimized apply not only to seniors but to anyone:
Never click on email links, even if the email looks legitimate (phishing)
Never give passwords, usernames, social security numbers or other personal info to anyone over the phone, via text or email
Anyone claiming to be from your bank should raise suspicions; call the bank yourself at a number you know and trust to confirm
Requests for you to act "urgently" should be regarded suspiciously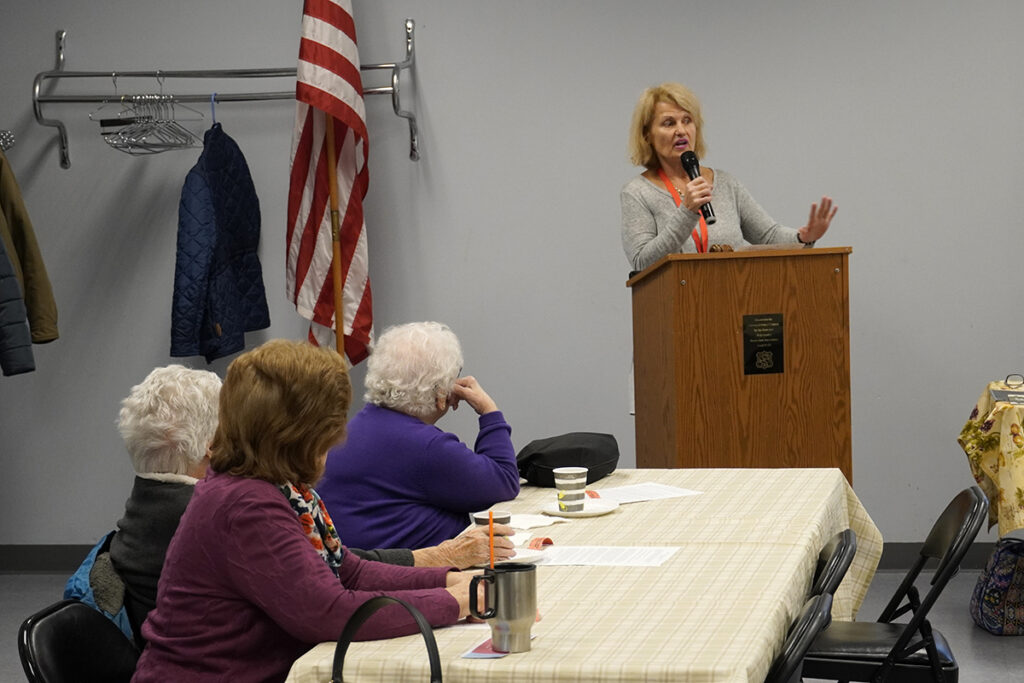 The Fanwood Police Department urges vigilance against identity theft and will respond to any complaint of identity theft or fraud. They also have an extensive list of guidelines to prevent identity theft and fraud here: fanwoodnj.org/wp-content/uploads/2022/04/Identity-Theft-Fanwood-PD.pdf
The Fanwood Seniors Club meets three Mondays a month at Forest Road Park. For information or to join, show up at a meeting or contact Kathleen Holmes, Fanwood Senior Coordinator, at 908-322-8236, ext. 123, or kholmes@fanwoodnj.org.
Photos by Tom Kranz