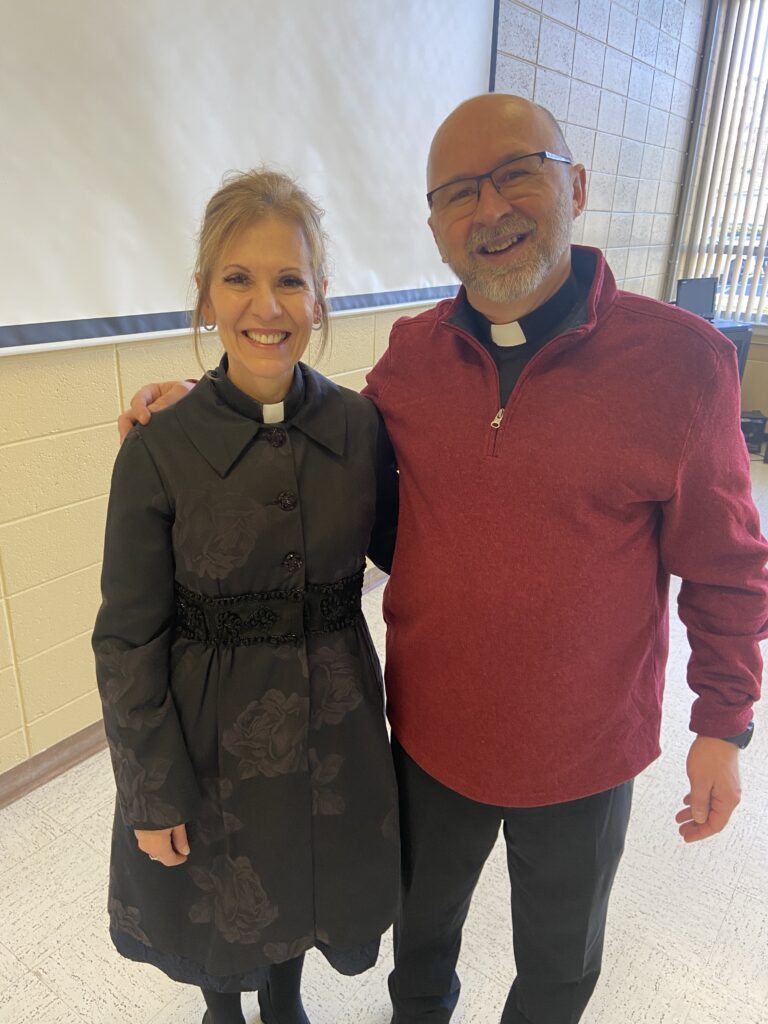 Newark Pastor Preaches at Faith Lutheran 
On Sunday, January 8, 2023, Rev. Moacir Weirich, pastor of St. Stephan's Grace Community Church, a Lutheran church in the Ironbound section of Newark, preached and assisted with the liturgy at the 8 a.m. and 10 a.m. services of Faith Lutheran in New Providence.
St. Stephan's is an historic church at the heart of the Ironbound section on Ferry and Wilson Streets. The church has been a hub for the Ironbound's immigrant community, since the church was built by German Lutherans in 1874.
Led by Pastor Weirich, St. Stephan's is a center of worship, advocacy and hope for the new and continuing persons of the community. The church members speak English, Spanish and Portuguese. Worship is conducted in each language.
Pastor Weirich led the Educational Forum for Faith's members. He discussed the membership and programs of his congregation as well as the issues the members and others in the community encounter.
While the problems are complex and uncertain, Pastor Weirich continues to be impressed with how well St. Stephan's members and their friends respond to difficult circumstances. He attributes this motivation to the work of the Holy Spirit. While the members of the audience agreed with Pastor Weirich, they observed that his determined leadership was influential.
Faith Lutheran has enjoyed a partnership with St. Stephan's for many years. Members of Faith tutor children of the first through high school grades, as well as give lessons in English to their parents. Each summer, Faith conducts a backpack collection, which results in Faith donating prior to school more than fifty backpacks, filled with school supplies, to needy children of the Ironbound community. From its Christmas Sharing Tree, Faith provides gifts for the children of St. Stephan's. The Knit, Purl and Pray group of Faith has made Magic Reading Blankets, scarf sets and slippers for the children.
In the spring, Faith has invited St. Stephan's confirmands to join the Faith confirmands at a retreat.
The pastor of Faith is Rev. Jane McCready. One may visit Faith at 524 South Street, New Providence or its web site, famfaith.org. The phone number is 908-464-5177. 
Courtesy photo