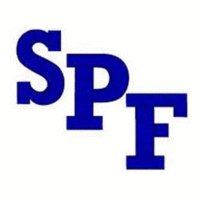 Preschool Registration Begins on February 3
The Scotch Plains-Fanwood Public School District will begin accepting preschool applications for the 2020-2021 school year on February 3, 2020. The Preschool Program uses the Creative Curriculum, which fosters children's learning through exploration and discovery. Preschool classes are comprised of general education students and students with special needs, as determined by a district evaluation.
Applicants must be residents of Scotch Plains or Fanwood. Proof of residency status and an original birth certificate will be required for new students enrolling in the program. The child's age as of October 1, 2020 will determine placement in a 3-year-old or 4-year-old class. Typically, 3-year-olds attend the morning session from 8:35-11:20 a.m. and 4-year-olds attend the afternoon session from 12:20-3:10 p.m. All classes meet five days per week.
Tuition for the half-day program will be $340 per month. A 10% sibling discount is available. In addition, free or reduced tuition may be available for families who qualify per federal guidelines or a district review.
Applications will be available at all district elementary schools and on the program website (spfk12.org/preschool) beginning February 3, 2020. Please mail all completed applications to the Preschool Office located at 667 Westfield Road, Scotch Plains, NJ 07076. For additional information, please contact the Preschool Office at 908-889-8600 x3302 or preschool@spfk12.org.