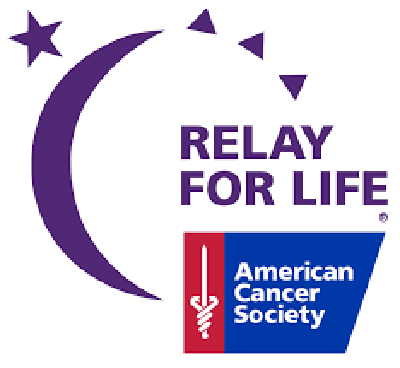 Relay For Life
American Cancer Society 
The American Cancer Society Relay For Life of Berkeley Heights invites the communities of Berkeley Heights, Mountainside, New Providence and Summit to join the movement to honor and remember loved ones and fight back for lifesaving change on Saturday May 21st, 2022 (noon to midnight) at The Grove at Connell Park – 200 Connell Dr, Berkeley Heights, NJ). There is no cost to attend the event and this year's event theme is "Under the "C" Sea" and will be featuring music and entertainment by Thoro Entertainment along with games, food, and activities for all!
Community volunteers are the backbone of this movement which includes cancer survivors, caregivers, local citizens, and participants who believe that the future can be free from cancer and own the power to make that change.
Funds raised help the American Cancer Society attack cancer in dozens of ways, each of them critical to achieving a world without cancer – from developing breakthrough therapies to building supportive communities, from providing empowering resources to deploying activists to raise awareness.
There are many ways to get involved!
Join the Relay For Life of Berkeley Heights! – Sign up to join an as a participant, cancer survivor, existing team or start a new team at RelayForLife.org/BerkeleyHeightsNJ
Get your business involved! – Being involved in Relay For Life events supports your community Relay For Life event and provides your employees and customers, an opportunity to participate in the fight against cancer. For information on sponsorship opportunities or how you can get your business involved, contact Vicky Allen, Senior Development Manager at vicky.allen@cancer.org / 732-825-6958.
Invite someone or attend our Survivor Brunch! – Are you a cancer survivor or know someone who is? We'd like to celebrate you at our Survivor Brunch taking place on the day of Relay – Saturday, 5/21 @ 11 a.m. at The Grove – Connell Corporate Park. For more details and to RSVP please contact Maureen Pergola (973) 727-1101 /maureenpergola1@gmail.com.
Donate! – If you can't participate in this year's event, you can still help save lives by making a event donation. Every dollar fuels the American Cancer Society's fight against cancer. Visit RelayForLife.org/BerkeleyHeightsNJ to make a donation today.
Dedicate a Luminaria Bag for a loved one! – Luminarias honor every life touched by cancer. For a $10 donation, you can dedicate them to a loved one lost, someone currently battling, or anyone who's overcome it. Our Luminaria Ceremony begins after dusk and participants will see the Luminarias decorated with names and sometimes messages to the people they're dedicated to. To dedicate a Luminaria Bag go to:https://tinyurl.com/LuminariaBH2022.
Volunteer! – We are always looking for volunteers to join our Leadership Team, or just help out on the day of the event! Contact Vicky Allen for information on how you can volunteer; vicky.allen@cancer.org/ 732-825-6958.
Founded by Dr. Gordy Klatt in Tacoma, Washington, in 1985, the Relay For Life movement unites communities across the globe to celebrate people who have been touched by cancer, remember loved ones lost, and take action for lifesaving change.
To learn more about Relay For Life of Berkeley Heights, visit RelayForLife.org/BerkeleyHeightsNJ