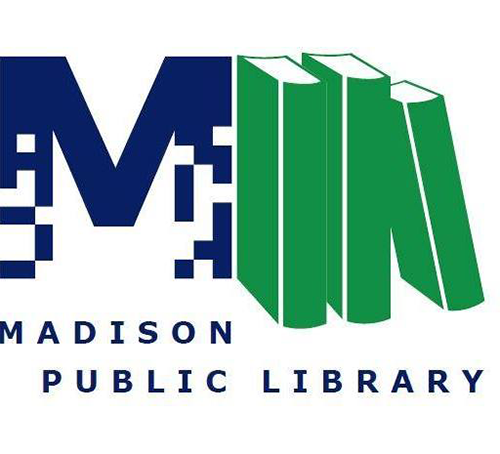 Madison Public Library May 2022
All programs are online zia Zoom. You will receive Zoom instructions and online meeting information in your registration confirmation email in addition to a reminder email prior to the date of the program. 
Please register at madisonnjlibrary.org
The Art of The Crossword Puzzle
Wednesday, May 4th @ 7pm
Have you ever wondered what is involved in producing the small bit of entertainment with which you might start your day? This program will walk through the steps of creating a publishable crossword puzzle, from concept to completion. Follow the process, see the resources used, and gain insight into the attention to detail that is at the foundation of a quality puzzle.

Ruth B. Margolin broke into the field of crossword puzzle construction in 2014. She has had more than a dozen puzzles published in the New York Times, including five Sunday puzzles. In addition, she has had three puzzles in the Wall Street Journal, one in USA Today, and she now has a monthly crossword feature in the Westfield Leader and Scotch Plains – Fanwood Times. 
Spanish Conversation Hour
Tuesday, May 10th @ 5pm
Come practice your Spanish with us! This program is for adults that already have a foundation in the language.
Johnannes Vermeer: His Life and Art
Tuesday, May 10th @ 7 pm
The Seventeenth Century in Holland witnessed extraordinary innovation in science, commerce and artistic expression; Johannes Vermeer was arguably one of the most significant painters of the Dutch Golden Age. This lecture and slide show by Jane Mandel will illustrate the life of Vermeer through examination of some of his most important and iconic works.Co-hosted by the Madison Shade Tree Management Board, the Friends of Madison Shade Trees, and the Madison Environmental Commission.
How to Send Your Kids to College Without Going Broke
Monday, May 16th @ 7pm
Join Jodi Bloom, college funding expert and founder of Cornerstone College Solutions, as she helps families with children of any age figure out how to pay for college without jeopardizing retirement

Astronomy Adventure
Tuesday, May 24th @7pm
Learn about everything that makes up our neighborhood in space – our Solar System. See breathtaking pictures of all the planets, the moons of Jupiter and Saturn and even Pluto! Walk away with a real "feel" for our place in the universe.

This lecture is brought to us by Paul Cirillo. Paul is a member of the New Jersey Astronomical Association, which operates the largest public observatory in New Jersey. He was also the founder of Somerset County's 4-H Space & Astronomy Club and its leader for ten years. He has a Bachelor of Science degree from Rutgers University and is a volunteer outreach "Ambassador" for NASA's Jet Propulsion Laboratory.