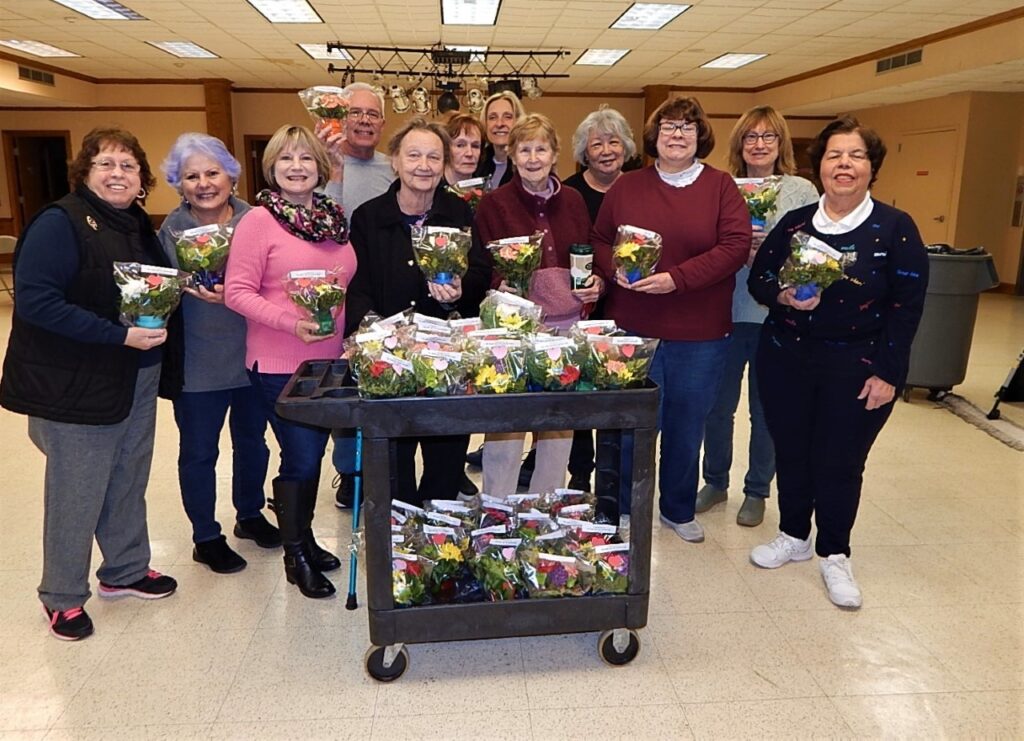 Rake & Hoe Bring Spring Cheer
On February 7, twelve members of the Community Projects Committee of Rake and Hoe Garden Club of Westfield met at the First Baptist Church of Westfield where Mobile Meals originates and made 55 small floral arrangements to accompany the meals delivered that day.
The club supplies the flowers and prepares the arrangements in laundry detergent caps. These cheerful multicolored floral arrangements were decorated with red and pink paper hearts. The club preforms this service in Spring, Fall and Winter and is much appreciated by the clients who look forward to receiving these colorful arrangements. One recipient wrote that the flowers made her smile and forget about the rough day she was having.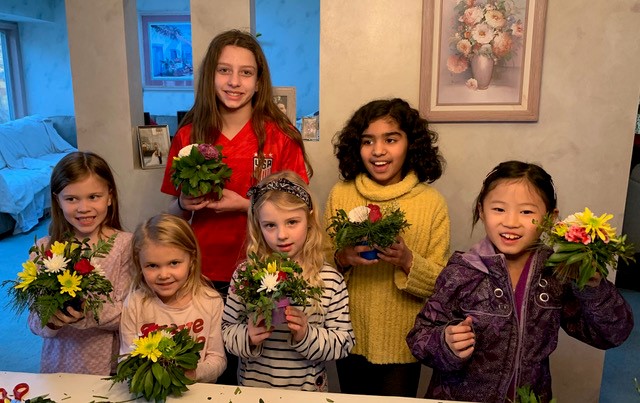 Club members also made 5 spectacular floral arrangements designed by Kay Cross. These center pieces were delivered to Complete Care, Westfield and placed at the nurses' stations for all to enjoy. The event was coordinated by Kris Luka and Sharon Shiraga.
The next day the Rake & Hoe Juniors attended their regular monthly meeting and made 25 Valentine Day floral arrangements for the residents of the Adroit Care Rehabilitation and Nursing Center, Rahway NJ.
The Rake and Hoe Garden Club is affiliated with the Garden Club of New Jersey and the National Garden Clubs, Inc. The club meets on the second Wednesday of the month at 12:00 pm at the Scotch Hills Country Club. Membership is open to residents of Westfield and surrounding towns. For more information, call Sharon Shiraga (908) 228 2865 or visit the club's website, (rakeandhoegc.org) or Facebook page.