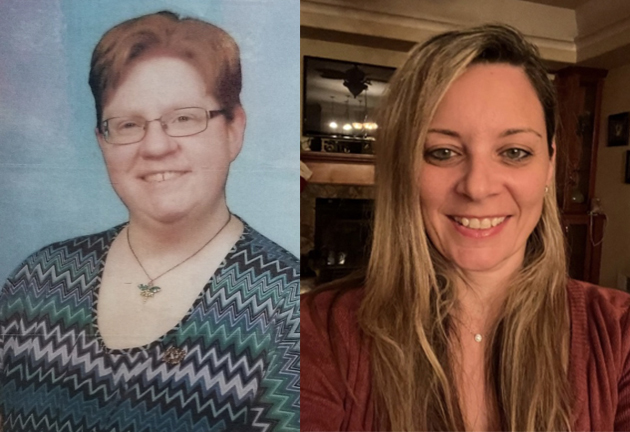 Rahway FFF Spotlight on Koenig and Cardoso
Rahway Food For Friends
As we celebrated Christmas, we celebrated these two exceptional women who represent the Spirit of Giving all year round. It was a fight to get these two women to share their stories because they don't want the attention or fame. They simply asked that in sharing this article others would remember what matters most in life and keep the meaning of giving and philanthropy growing in all communities.
Robyn E. Koenig has been a Rahway resident for most of her life as well as a Union County resident for 45 years. Robyn grew up in Rahway and lived here until marriage, then returned in 2016.
Mrs. Koenig is a well-established leader and teacher in the Rahway community. She has been a Girl Scout for 28 years, 12 as a Girl Scout growing up and 16 of those as a leader in Rahway, NJ. She is also active with Rahway Food For Friends.
She is an integral part of collections many times throughout last year. During the most critical time of 2021 when COVID-19 cases spiked, she was responsible for 1000 pounds of food donated to help the needy families of Rahway and the surrounding towns. Many people when coming to drop off food mentioned "The Girl Scout leader's post helped me donate." Robyn doesn't mind when people call her "The Girl Scout Leader" as she is aself-proclaimed Girl Scout nerd.
Robyn also was responsible for 100 toys donated for the children of the needy families of Rahway and the surrounding towns as well. She further wrapped each one of them and added labels to help the Rahway Food For Friends warriors have more time to handle food requests.
Robyn is motivated in her giving by the inspiration of her mother, the late Margaret McWhorter Woolley, who was also her Girl Scout leader for 70 years. "She was my role model in so many ways growing up. She was always thinking of others, so I had a wonderful foundation to build upon as I got older."
"I know she is happy I have continued her work with helping others, whether it be with Girl Scouting or with Food For Friends. I hope she is proud of the work I have put in for our hometown, as she grew up in Rahway too."
"I am now raising my daughters in Rahway; in the same house my mother and I grew up in. Four generations in Rahway and in the same location is a pretty impressive family history. I am just happy I can continue our family legacy with helping others within our community." Mrs. Koenig said.
When times in our nation were at its bleakest, our heroes stood up to fight against hunger and COVID-19 with Rahway Food For Friends. Death tolls rose and food shortages were rapidly increasing throughout the world. It was these times that we witnessed the trying of people's souls. Rahway Food For Friends is so grateful for those who remembered those struggling.
Another hero to celebrate is Janette Alonso Cardoso. Janette is the loving mother of two amazing children, Mia who is 16 and Nico who is 14, as well as a humble wife. Janette's husband, Jose Cardoso, proudly shares in the compassionate care and concern for human life along with his wife.
Janette and Jose Cardoso are the owners of Texas Road Pharmacy located at 355 Applegarth Road, Monroe, NJ. Janette is a Doctor of Pharmacy and currently works at Pharmacare, Inc, Clark, NJ as a Consultant Pharmacist.
Janette shared her motivation for serving others with us and she shed tears as she spoke. "I began donating to Rahway Food for Friends at the beginning of the pandemic when others were panicking, I saw the need to help others survive in these times. It began with 200 sandwiches we were making every week. My family and I wanted to give back, even if in some small way, to the community around us. When the pandemic started, we realized so many people lost their jobs and were struggling to make ends meet. We wanted to make a difference." Mrs. Cardoso said.
"Both my husband and I are children of immigrant parents. We never had a lot growing up and we understood how sometimes something as simple as a free meal could make a huge difference that week. I enlisted the help of the National Junior Honor Society at Carl H. Kumpf Middle School and their members joined me in making sandwiches."
"We then were asked to assist the Rahway Food for Friends Soup Kitchen in providing sandwiches for them to distribute." Mrs. Cardoso said.
Janette reached out to a friend, Cecilia Gomes, who was the PTA president at Frank K. Hehnly Elementary School in Clark, NJ. Together they reached out at anyone who was willing to help make sandwiches. Sometimes a Boy Scout troop contributed, sometimes a Girl Scout troop, sometimes a fellow co-worker would make sandwiches, and sometimes an old acquaintance would see Janette's plea for help on Facebook and drop off sandwiches. Janette received sandwiches, cases of water, boxes of fruit, chips, cookies, juice boxes, etc. and took anything anyone offered, then would drop off weekly.
When there was a need for coats, Janette collected them and dropped them off. When Janette realized many children would not be receiving gifts for Christmas, she collected and wrapped presents and were able to load over two cars full of gifts.
In the words of Janette Cardoso, "This year I again am donating Christmas gifts for those in need, assisted by the student council at Kumpf and my company, Pharmacare. I live by the motto to "do unto others as you would have done to you".
"A simple change in circumstances and we could be the ones in need of help. Our lives have never been easy, but we are truly blessed. Life is so short and I want to make an impact and be remembered for being able to even make a small change in someone's life."
"The feeling of giving back is the best feeling in the world, and I would implore others to consider giving back just to experience it. I am a simple person, the daughter of a longshoreman and a stay-at-home mom, but I realized that sometimes even the simplest person can make a huge difference in the world. All it takes is having a passion to help" says Mrs. Cardoso.
If you would like to help like Robyn Koenig and Janette Cardoso, please reach out to Rahway Food for Friends at 732-381-7201, or visit their website, rahwayfoodforfriendsnj.org.
Also, if you would like more info on joining Girl Scouts, please visit gshnj.org for more information.