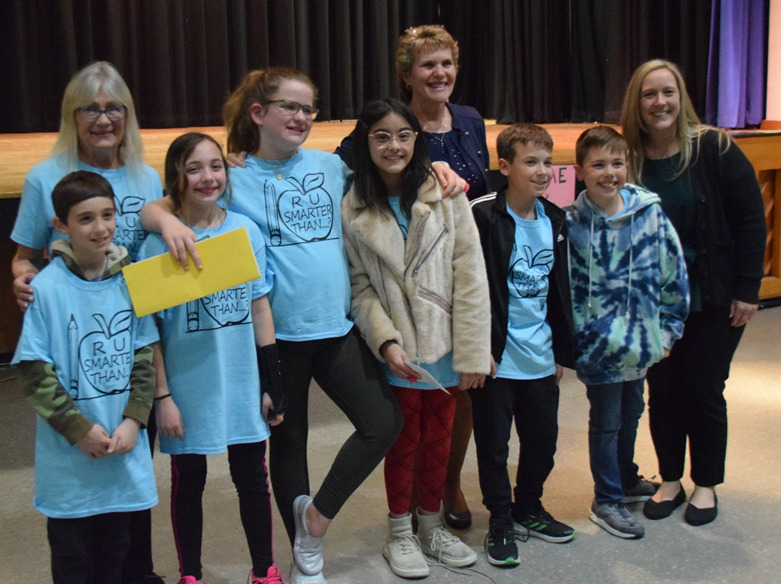 R U SMARTER THAN A 5TH GRADER?
Cranford Rotary Club
On April 27, 2022 students from Cranford and Garwood had the opportunity to compete in an academic bowl sponsored by The Cranford Rotary Club. The competition was based on the popular television quiz show, and has become a yearly event. Garwood students were invited to join Cranford students at Orange Avenue School for this evening of friendly competition.
Here's what some contestants had to say about the experience:
"It was really fun being on the stage together with my friend, Elizabeth. Everyone was a winner, along with the parents. And it was great to see our friends in the audience and the posters they made to cheer us on". – Feliciana Hansen
"I thought the event was really fun, and loved all the competition with the other students. The Rotary Club was so generous, and everyone was so kind." – Elizabeth Byron
Courtesy photo