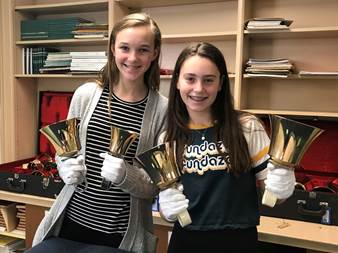 Free After-School Music Programs
Calling all kids who love music. Registration is now open for Faith, Friends and Music, a free mid-week after school program. The Presbyterian Church of Chatham Township offers a robust children's and youth music program – Psalm Singers and Joy Ringers for 1-4th graders, and Youth Bells and Cantate for grades 5 and older.
Children can participate in the free mid-week faith enrichment and music programs to learn about faith, make music, play with friends, and have fun in a safe environment. These music groups are perfect for any child interested in singing or playing the bells regardless of musical ability or experience.
For more information or to join, contact Janice Williams, Associate Director of Music at PCCT jwilliams@pcct-nj.org.