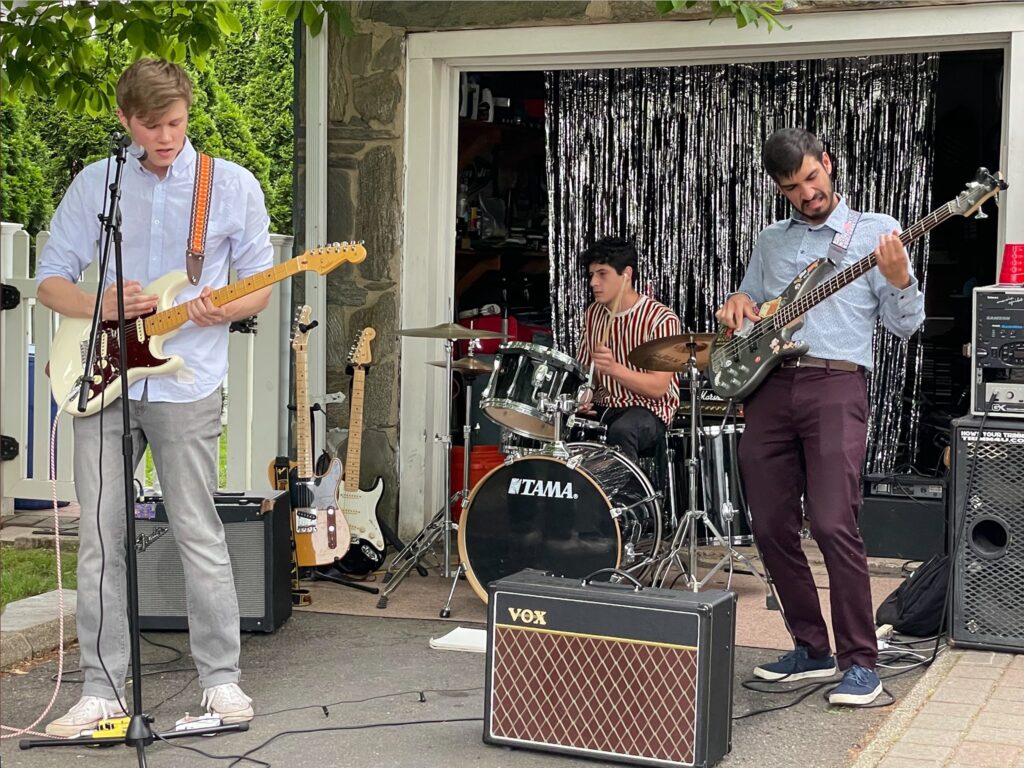 Porchfest part 3: A Tremendous Success!
All day music with a purpose was a tremendous success. That is what audiences said about Roselle Park 24/7's Porchfest part 3. An incredible diverse cross section of style of music and attendees to date included musical performances by – Jarred Paparozzi Quartet, Rodric Shea Bowman, Massimiliano La Falce, and Christina Sophia, Mike Montemurro, Trying Our Best, The Quaranteens, Kyle Cancino and Ryan Marino, Low Highs, Thos Shipley and his trio and comedian opening act by Assemblyman Jon Bramnick.
The generosity of attendees and special donation from Roselle Park 24/7 and another from Assemblyman Jon Bramick resulted in a one-day amount of nearly $2000 for Roselle Park resident Aaron Carr for the purchase of a wearable vest to help him on his road to recovery from his spinal cord injury from a surfing accident.
Roselle Park 24/7 Porchfest was showcased during the summer of 2020 as a way to encourage people to bike and walk around town while enjoying Roselle Park's aspiring and seasoned music professionals. Residents volunteers their home porch fronts or front yards as venues.
Roselle Park 24/7, is a volunteer organization whose mission is to creates and support activities for the Borough of Roselle Park that bring people together to celebrate, educate and promote pride and the many positive and diverse aspects of our community. If you would like to volunteer, perform or donate, go to our website rosellepark247.org.
Volunteer coordinator for Roselle Park 247 and Porchfest Joe DeIorio said, "And that's what Roselle Park 24/7 Porchfest accomplished. An all today town-wide showcase of local talent that brought out the best of Roselle Park, great talent, good company for a worthwhile cause."
Photos by Lisa Coppola and Joe DeIorio