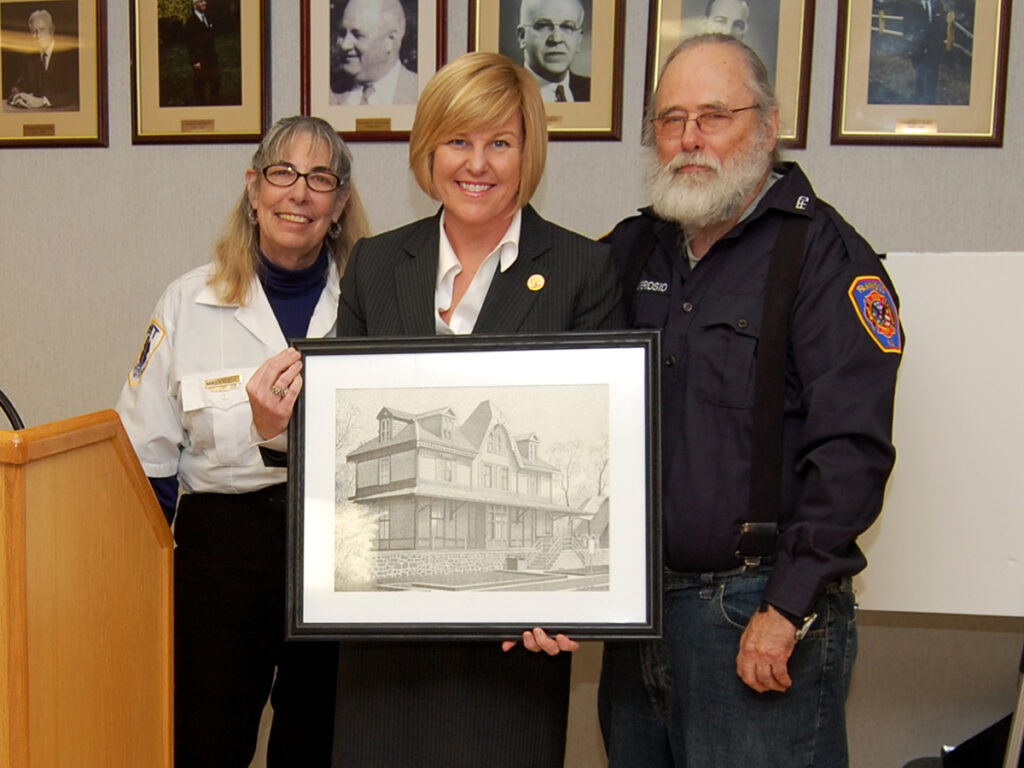 Phil D'Ambrosio Remembered 
Borough of Fanwood 
Phil D'Ambrosio, a 50-year member of the Fanwood Fire Department and decades-long volunteer with the Fanwood Rescue Squad, died at age 82 in his home in Lebanon, New Jersey, on January 2, 2022.
Phil and wife Nancy were fixtures at the Rescue Squad for many years. Nancy, one of New Jersey's first EMTs, is a Life Member. Phil and Nancy were named Volunteers of the Month in February 2012 by Fanwood Mayor Colleen Mahr and the Borough Council.
Born in New York, Mr. D'Ambrosio lived in Fanwood for more than 50 years. He had an extensive career as an engineer, working for Western Union International, Honeywell, and Networks Security. He was an avid outdoorsman who loved skiing, bike riding, boating, and scuba diving and who was a certified scuba instructor. He also had a great love for animals.
Our condolences go out to our veteran Life Member Nancy and sons James of Hillsborough and Anthony of Mays Landing; four grandchildren: Danielle, Samantha, Nicholas, and Brayden; and Phil's brother William. His sister Melissa predeceased him.
Although services were private, memorial donations can be made to St. Hubert's Animal Welfare Center at 3201 US-22 in Somerville.