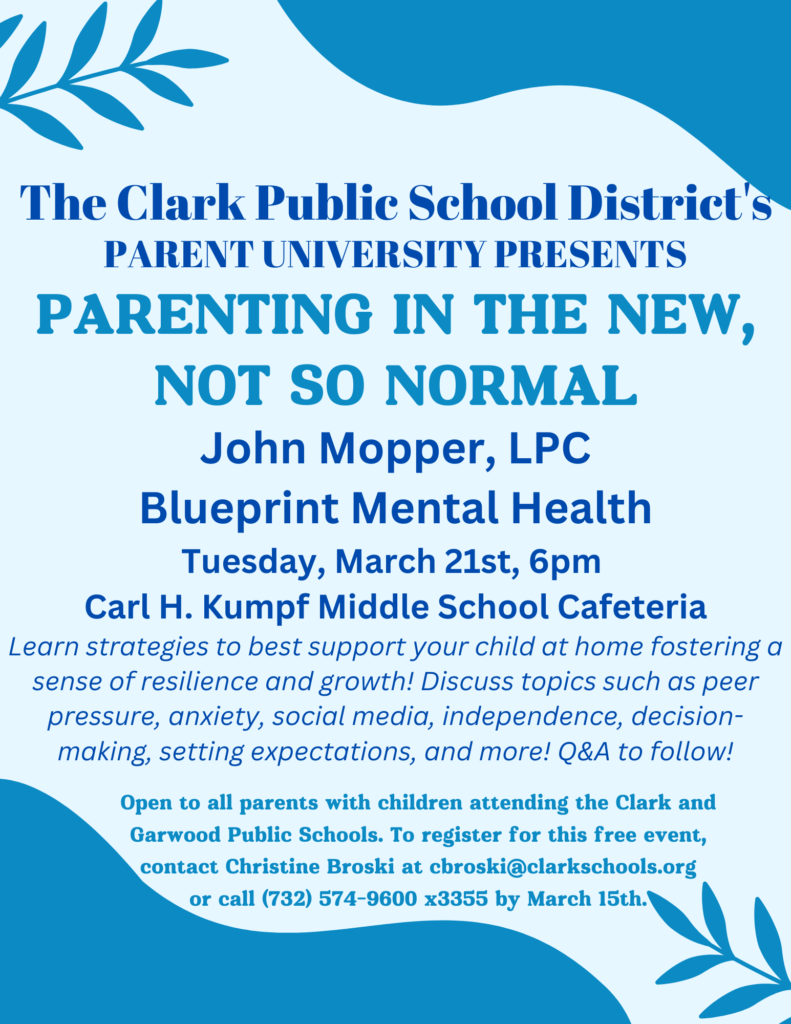 Parenting in the New, Not So Normal
The Clark Public School District's Parent University Program presents "Parenting in the New, Not So Normal" with speaker John Mopper, LPC, Blueprint Mental Health on Tuesday, March 21st, 6pm in the Carl H. Kumpf Middle School Cafeteria.
Learn strategies to best support your child at home fostering a sense of resilience and growth! Discuss topics such as peer pressure, anxiety, social media, independence, decision-making,
setting expectations, and more! Q&A to follow! Open to all parents with children attending the Clark and Garwood Public Schools. To register for this free event, contact Christine Broski at cbroski@clarkschools.org or call (732) 574-9600 x3355 by March 15th.