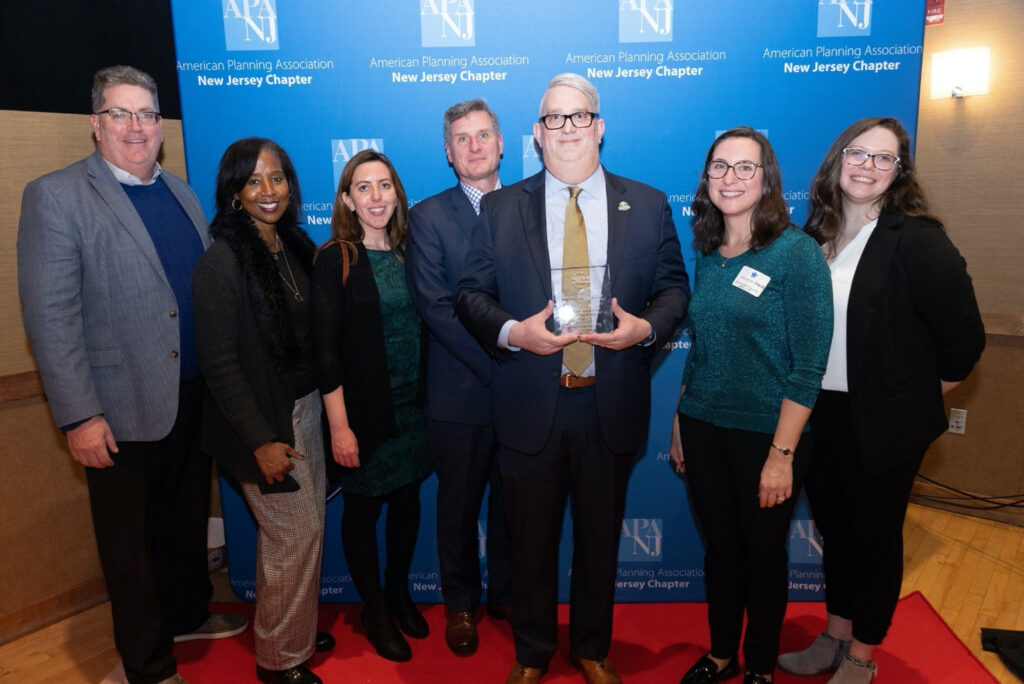 Outstanding Professional Planner of the year
Somerset County 
Walter C. Lane, Director of Somerset County's Office of Planning, Policy, and Economic Development received the prestigious "Outstanding Professional Planner" award for 2022 from the New Jersey Chapter of the American Planning Association.
In awarding Mr. Lane the 2022 Budd Chavooshian Award for Outstanding Professional Planner, the Association selected him from among 2,100 professional planners in New Jersey for his leadership expertise and "unwavering belief in the value of county planning."

Describing Mr. Lane as a "champion and change-maker in Somerset County for over two decades," the association credited him with leading Somerset County to become "the first county in New Jersey to be designated as an 'Age Friendly County' by the American Association of Retired Persons and the World Health Organization, and most recently, developed a comprehensive Somerset County Preservation Plan, which is the first of its kind in New Jersey coordinating all aspects of preservation programs including open space, farmland and historic."

Somerset County's new Preservation Plan, adopted in 2022, has received awards from Preservation New Jersey and the New Jersey Planning Officials Association. A short video provides highlights of the plan, which was officially announced last September at the Stoutsburg Sourland African American Museum in Montgomery Township.

"Walter Lane has been an incredible asset to Somerset County throughout his entire career," said County Commissioner Paul Drake, himself a professional planner and liaison to the Somerset County Planning Board. "His foresight has helped prepare us for a strong rebound from the COVID-19 pandemic, and ensures we remain a great place to live, work, and play."

During his tenure as President of the New Jersey County Planners Association in 2020, Mr. Lane initiated a task force during the height of the pandemic to develop a long-range recovery plan entitled "Creating a Healthier, Prosperous and More Equitable Future for All New Jersey's Residents."

In its announcement of the award, the planning association looked back on a decade of achievement. "Since 2014, Mr. Lane's efforts have successfully preserved nearly 1,000 acres of open space, preserved over 820 acres of farmland, and provided over $7.8 million in funding for historic preservation projects," the association said.