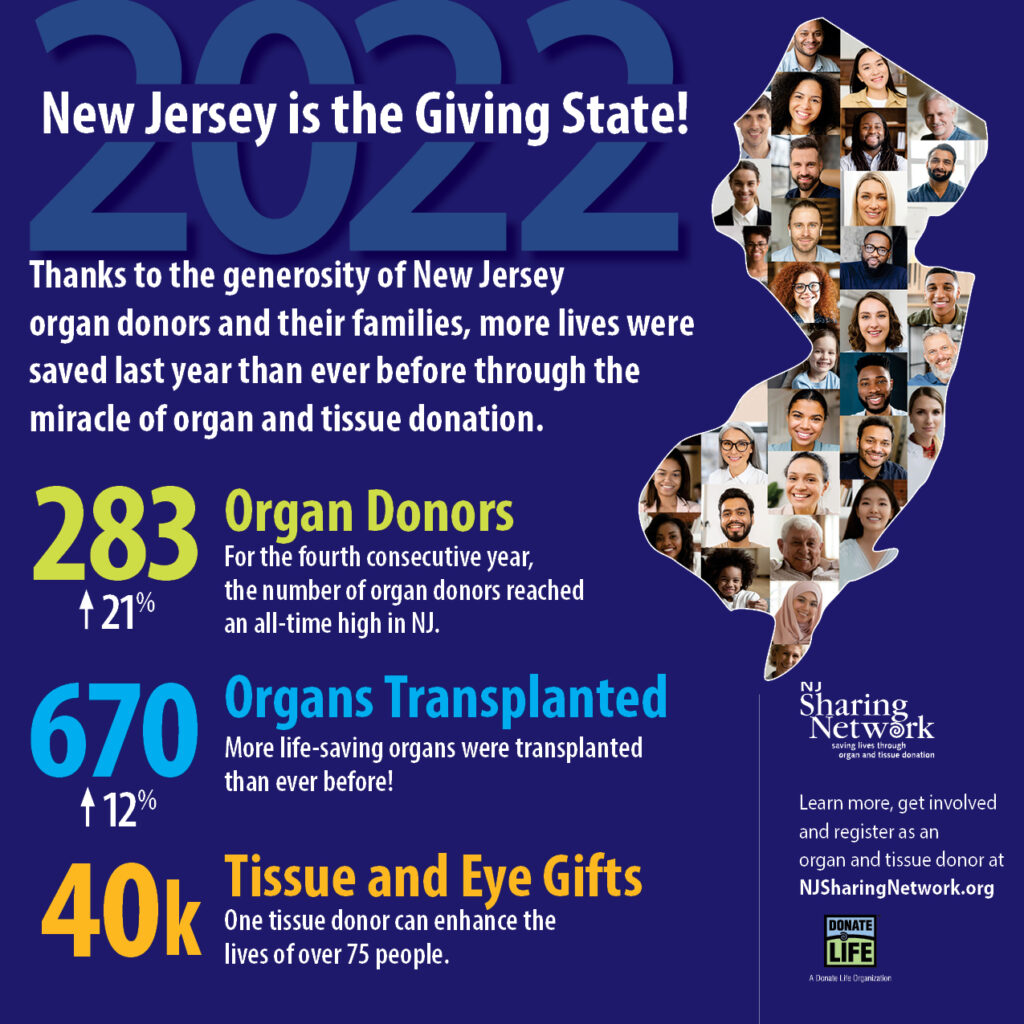 Organ Donation Reaches New All-Time High
NJ Sharing Network
Carolyn M. Welsh, President and CEO of NJ Sharing Network, the federally-designated nonprofit organization responsible for the recovery of donated organs and tissue in the state, announced the number of organ donors (283) and organs transplanted in a single year (670) reached all-time highs in 2022.
These unprecedented totals mark significant increases over the previous records of 233 organ donors and 613 organs transplanted. This also marked the fourth consecutive year NJ Sharing Network has reported new records in the number of organ donors, underscoring the clear trend of increased support for organ donation in the Garden State.
"Thanks to the generosity of New Jersey organ donors and their families, more lives were saved last year than ever before – ensuring others now have more time to share special moments with their loved ones," said Welsh.
In 2022, the 670 organs transplanted included 350 kidneys (all-time high), 170 livers (all- time high), 71 hearts, 58 lungs, 20 pancreata and one intestine. In addition, 40,000 eye and tissue gifts enhanced the quality of life for those in need. Tissue donations include corneas, heart valves, skin grafts, bone grafts, saphenous veins, ligaments, and tendons.
According to United Network for Organ Sharing (UNOS), nearly 4,000 people in New Jersey are on the organ transplant waiting list. One organ donor can save eight lives, and one tissue donor can enhance the lives of over 75 people. To learn more, get involved and register as an organ and tissue donor, visitNJSharingNetwork.org.