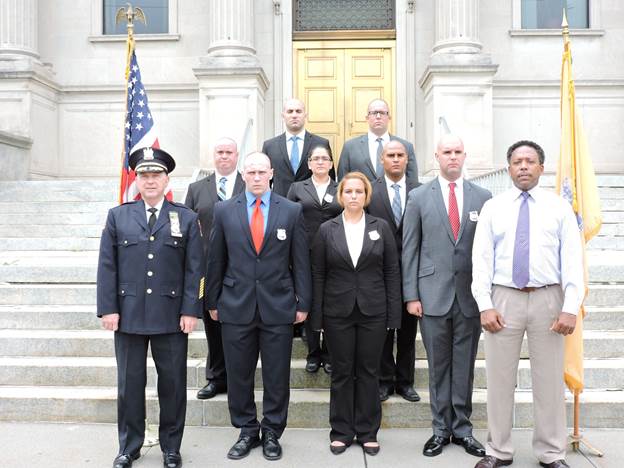 (pictured l-r) Front row: Chief James M. Schulhafer, Wayne F. Hanns, Jr., Nicole D. Andrews, Jeffrey F. Anderson, and Mayor Derek Armstead. Second row: Anthony E. Matusawicz, Sonia Viega-Cano, and David Guzman. Top row: Nektarios Philippakos and Daniel P. Hemenway.
In front of a council chambers filled with family, friends, and colleagues, 8 new police officers were sworn in to the ranks of the Linden Police Department on Thursday, July 9th. Linden Mayor Derek Armstead and Police Chief James M. Schulhafer welcomed the new recruits to the department, bringing the complement up to 127 officers.
The recruits will begin a six month training period at the Union County Police Academy later this month. They will be available for street patrol with a field training officer sometime in January.