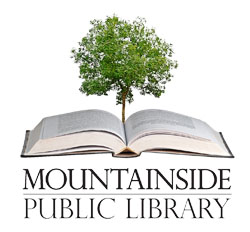 Fall Book Sale
The Friends of Mountainside Library is gearing up for a book sale in October.
Donations are greatly appreciated and will be accepted September 30 and October 2 & 3 – during library hours only.
We are accepting gently used hard cover and paperback children's books as well as select gently used adult hard cover and paperback books.
Not accepting books regarding business, self-help, philosophy, religion or dictionaries, atlases, or reference books.
Books must be in good condition–if you would not buy it, we cannot sell it. Please carefully select your donations. It costs us to dispose of books not in sellable condition.
Sale will be: Wed., October 4 – noon to 5:30 p.m.; Thurs., October 5 – 10 a.m. – 7:30 p.m.; Friday, October 6 – 10 a.m. – 4:30 p.m.; BAG DAY – Saturday, October 7 – 10 a.m. – 4:30 p.m.
Clean-up will be Tuesday, October 10 – 10 a.m. – 4:30 p.m.– volunteers needed!