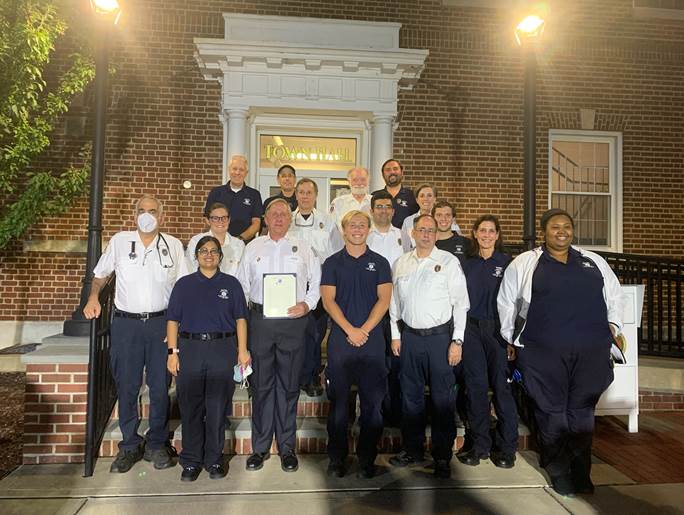 Join the Millburn-Short Hills Volunteer First Aid Squad
Did you know the Millburn-Short Hills Volunteer First Aid Squad (MSHVFAS) has been a community tradition for 64 years? Since the squad answered its first call in 1958, it has been staffed 100% by dedicated volunteers, funded solely by private donations, and has never charged for any services rendered. The squad serves the community 24 hours a day, 7 days a week, 365 days a year.
None of this would be possible without the generosity of our community and the commitment from our incredible volunteers. Our volunteers are all trained and certified Emergency Medical Technicians (EMTs) who are always eager to assist, whether it be a 9-1-1 emergency call, a stand-by at a race intown, keeping people safe at strawberry festivals and high school football games, or representing the squad in town-wide events and parades.
We make a difference in the lives, health and safety of town residents and those who work and visit our town. And you can too! Help us continue this tradition and make an impact in your community.
The next EMT training course starts on August 15, 2022. The class is offered at the squad building (188 Glen Avenue) right near the Millburn Train Station. No previous experience is required and the class is free of charge for MSHVFAS volunteers who are at least 21 years old.
For more information on upcoming EMT classes and joining MSHVFAS, visit our website mshvfas.org or give us a call 973.379.7969.