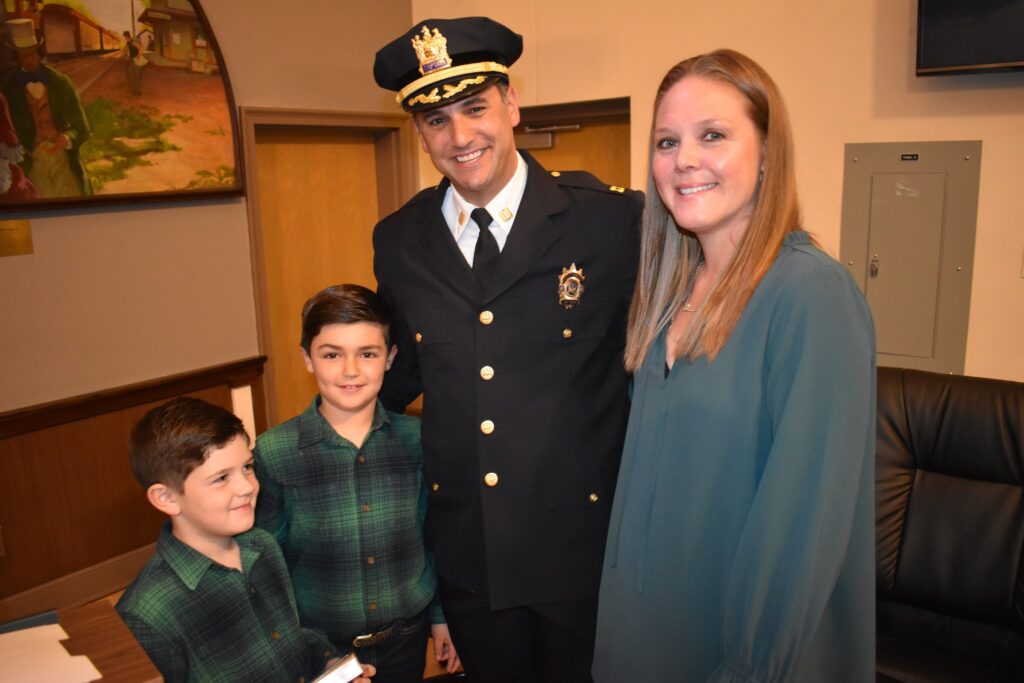 Captain Matthew R. Nazzaro Sworn In
At a ceremony in Municipal Chambers held on November 14th, 2022 with family and friends in attendance, Mayor Kathleen Miller-Prunty administered the oath of office to Captain Matthew R. Nazzaro.

Captain Nazzaro will become the Administrative Captain overseeing the Training Division, Community Support Services Division, the Juvenile Bureau, the Traffic Bureau, the Records Bureau and the Community Outreach Unit.

We thank the Township Committee and Administration, including Mayor Kathleen Miller Prunty, Deputy Mayor Jason Gareis, Commissioner Brian Andrews, Commissioner O'Connor, Commissioner Black and Administrator Cryan for their ongoing support of our agency.