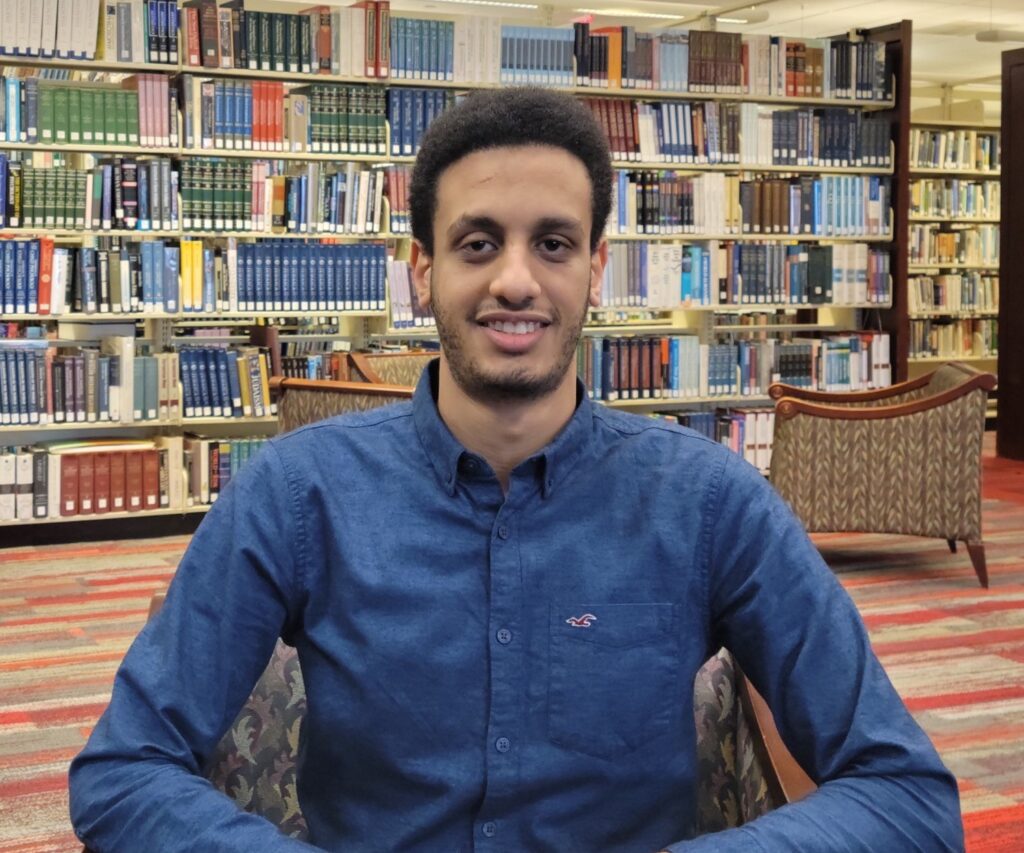 Mark Farag Receives Transfer Scholarship
Union County College student Mark Farag, of Elizabeth, has been selected as one of 100 recipients of the Jack Kent Cooke Foundation Undergraduate Transfer Scholarship. This prestigious award will provide Farag with up to $55,000 a year to complete his bachelor's degree.
Farag is majoring in Engineering and has a 3.92 GPA. During part of his time at Union College, Farag has served as the president of Phi Theta Kappa honor society, is an American Honors student, and tutors students in the College's Academic Learning Center, all while working full-time to support himself.
Farag currently serves as an ambassador for NASA's Lucy mission. He has participated in two programs for NASA's L'Space Academy, where he chose and designed components for spacecrafts to study Venus. He hopes to pursue this as a career, starting with an associate's degree from Union and then a bachelor's in Aerospace or Mechanical Engineering. With this degree, he plans to become a project manager aerospace engineer.
New Cooke Undergraduate Transfer Scholars will receive comprehensive educational advising to guide them through the process of transitioning to a four-year college and preparing for their careers. Along with financial support, scholars will additionally receive opportunities for internships, study abroad, and graduate school funding, as well as connection to a thriving network of over nearly 3,000 Cooke Scholars and alumni.
This year, more than 1,200 students from 332 community colleges applied to receive the Cooke Undergraduate Transfer Scholarship. Four semifinalists were selected from Union College.
For more information about Union, please visit ucc.eduand for more information on the Jack Kent Cooke Undergraduate Transfer Scholarship, please go to .jkcf.org.
Courtesy photo