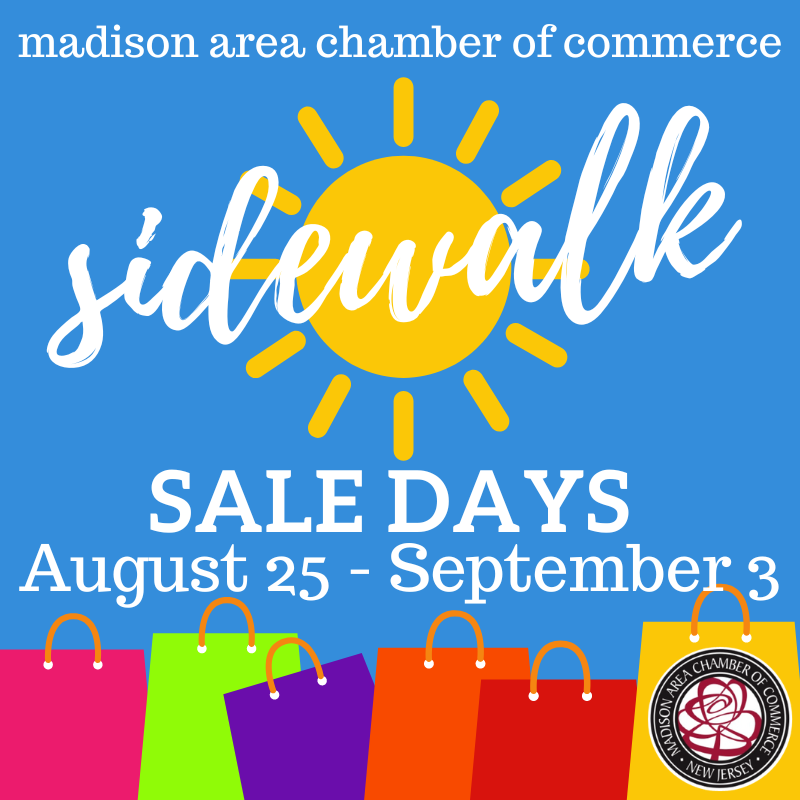 Madison Sidewalk Sales Days
The Madison Area Chamber of Commerce invites everyone to come shop, dine and visit the downtown business district during its Sidewalk Sale Days, Thursday, August 25 through Saturday, September 3.
Madison businesses will be showcasing current sale items plus offer a look at their new inventory. Tables will be permitted on the sidewalk and all are welcomed to browse.
"This is a perfect way to kick off the incoming fall season and welcome those back into town after a relaxing summer, "said Karen Giambra, the chamber's Executive Director.
Free parking is available at lots on Waverly Place, Cook Ave., Elmer St. and Kings Rd. For more information on parking visit rosenet.org.
For more information please contact the Madison Area Chamber of Commerce at 973-377-7830 or by email at MadisonChamber@gmail.com. The Chambers website is MadisonNJChamber.org.