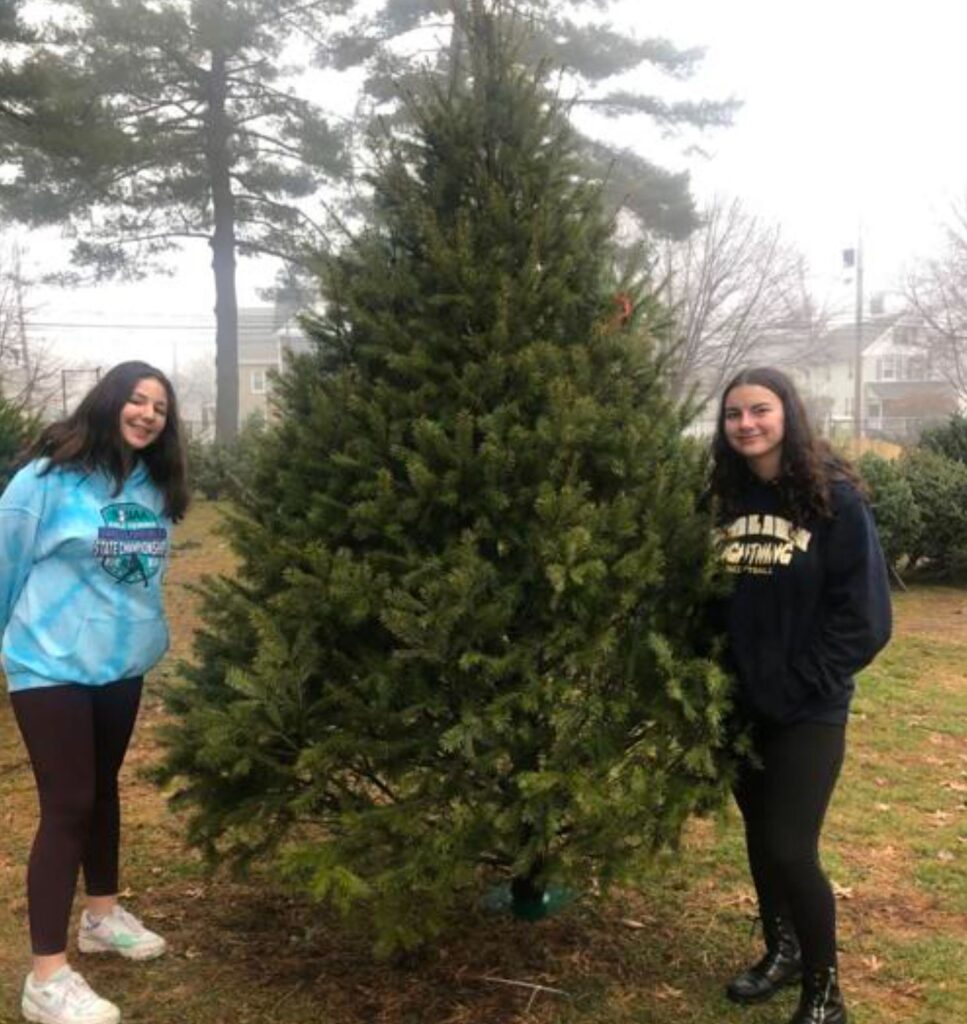 Madison Rotary Christmas Tree Sale
Madison Rotary will begin its annual Christmas Tree sale at Dodge Field with two early sale days Saturday November 26th and Sunday November 26th noon to 5pm, followed by the regular sale Friday, December 4 through Sunday, December 20, earlier if trees sell out.
A wide selection of Fraser, Balsam and Douglas trees will be available with price determined by variety and height of each tree. Also available for sale will be stands, weather and white pine roping. Payment forms accepted are cash, credit cards and checks.
Rotarians will be assisted by MHS student groups such as the Interact Club and the hockey team, helping customers to select their tree, preparing it for the journey home and securing it on top of the customer's vehicle for transport.
The regular sale hours, starting Dec. 4th are Monday to Friday, 4pm to 8pm, Saturdays 9:30 a.m. to 6 p.m. and Sundays 10 a.m. to 6 p.m. Proceeds from the sale will be routed back to the Madison community to address food insecurity, develop youth and partnering with other organizations in the community, providing grants and sponsorships
About Madison Rotary
Madison Rotary is celebrating its 100th year of service to Madison and beyond. A 501(c)(3) charity with more than 80 members, Madison Rotary makes significant contributions to the community by addressing food insecurity, developing youth and partnering with other organizations in the community to tackle important needs, providing dozens of grants and sponsorships. Among the many recurring events where Madison Rotarians perform service or raise funds are: Interact Food Collection (monthly), Ladles of Love Soup Making (bi-monthly), Community Garden (spring, summer), End Hunger (Mar), Shred-it (Apr and Oct), May Day (May), Scholarships (Jun), Laws of Life Essay Contest (Jun), Touch-a-Truck (Jul), Bottle Hill Day (Oct), Christmas Tree Sale (Nov-Dec), 50/50 Raffle (Dec).
Madison Rotary meets weekly on Thursdays for breakfast (7:45 a.m. at the Madison YMCA, 111 Kings Rd.) and for lunch (12:00 p.m. at Nicky's Firehouse Restaurant, 15 Central Ave.) for networking, exchanging ideas and discussing local and global issues. The public is invited to join any meeting or event as a guest or as a prospective member.