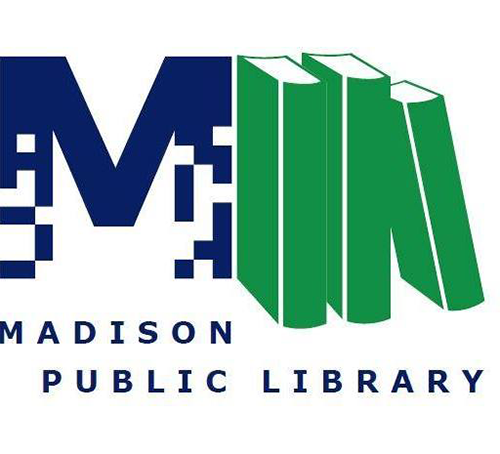 Madison Public Library November 2021
All programs are online zia Zoom. You will receive Zoom instructions and online meeting information in your registration confirmation email in addition to a reminder email prior to the date of the program. 
Please register at madisonnjlibrary.org
History of Ellis Island
Monday, November 1st @ 7pm
A brief summary of immigration to the United States from colonial days to modern times, and the role Ellis Island played during some of the busiest years of immigration from 1892 to 1924. In particular, major changes in immigration laws and regulations since 1787 will be reviewed….as well as reactions to "new immigrants" ever since the first colonies were established.

The presenter for the evening is Bruce Schundler. Bruce worked for two years as a seasonal National Park ranger at the Ellis Island National Monument. Besides leading regular tours and some VIP tours, he developed the basic outline of the park's website, and wrote the first version of "How to Trace Your Immigrant Ancestor"—a pamphlet which was distributed to visitors for several years."
Beginning Spanish Class
Tuesday, November 2nd @ 6pm
Come learn Spanish with us! This class will be held weekly and is designed for beginners.
Virtual Cooking With Chef T
Tuesday, November 9th @2:30pm
Tuesday, November 30th @2:30pm
Theresa is the Chef and the owner of Jeremiahs Catering & Cooking Studio. Known as Chef T, she considers food quality and the nutritional value of each food as being extremely important. This is why she tries to come up with balanced dishes, by using only fresh and high-quality ingredients. The result is food that tastes amazing and is filling at the same time, providing all the nutrients the body needs in order to stay healthy.

Join us for a series of cooking classes with Chef T as she teaches us how to prepare a main course and suggestions for accompanying side dishes.
November 9th recipe: Creamy spinach zucchini cups and traditional mashed potatoes
November 30th recipe:  Beef and onion piroshki (like pierogies)
Spanish Conversation Hour
Tuesday, November 9th @ 5pm
Come practice your Spanish with us! This program is intended for those who already have a foundation in the language.
Eating Healthy Through The Holidays
Monday, November 15th @ 1:30
With the holiday season approaching, our appetites are craving all our favorite traditional foods that accompany holiday celebrations. If you are hoping to enjoy this holiday season without sacrificing your health and nutrition goals, this workshop will offer some easy and practical tips for staying healthy through the holidays without sacrificing your favorite foods and drinks. Join Jennifer Shukaitis, MPH, Assistant Professor at Rutgers University to learn about tips and strategies to maintain your health and nutrition goals through the holidays.
Nonfiction Book Club
Wednesday, November 17th @6pm
Join us to discuss The Stranger in the Woods: The Extraordinary Story of the Last True Hermit by Michael Finkel. "Many people dream of escaping modern life, but most will never act on it. This is the remarkable true story of a man who lived alone in the woods of Maine for 27 years, making this dream a reality–not out of anger at the world, but simply because he preferred to live on his own." –Provided by the Publisher.
Discovery of a Masterpiece: A Rodin in Madison
Monday, November 29th @7pm
Mallory Mortillaro serves as the Curator of Collections for the Hartley Dodge Foundation in Madison, NJ. While she was cataloging the artwork housed inside of the Hartley Dodge Memorial she uncovered a masterpiece that had been lost to the art world since the 1930's. After a year of research the piece was authenticated as an official work by Auguste Rodin. Mallory will share the story of how a simple art cataloging project evolved into a search for a mysterious piece's provenance, and became one of the biggest art finds in recent history.

Speaker Biography:
Mallory Mortillaro serves as the Curator of Collections for the Hartley Dodge Foundation. In this position she worked to authenticate an original Rodin sculpture, lost to the art world since the 1930's. Mallory holds a BA and MAT, both from Drew University.