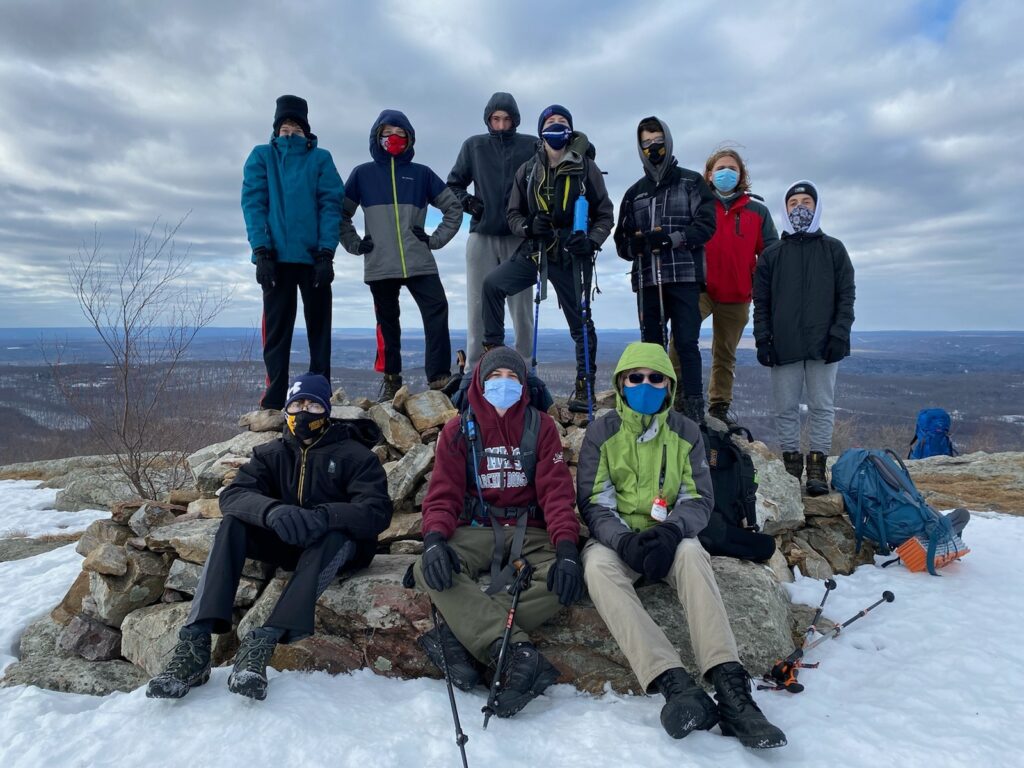 Boy Scouts Hike the Scenic Appalachian Trail
Submitted by Suzanne Graham
On March 6, 2021, Troop 25 Boy Scouts of Madison went on a 7-mile snowy, icy trek along the Appalachian Trail. The hike was extremely challenging and cold, but the views made it all worth it, according to Brian Bill, the Troop 25 hike leader from Florham Park. They visited Raccoon Ridge which had an amazing 360 degree view. The scouts could see NJ, NY and PA from this vantage point. 
The trek was part of a training program the troop put together in order to prepare scouts for a high adventure camp in New Mexico this Summer, where they'll hike roughly 80 miles over the course of 11 days in the wilderness. Troop 25 has two 12-person crews that will be going to Philmont, which is the Boy Scouts of America's largest National High Adventure Base.
"The hike along the Appalachian Trail was a tough hike, but it was filled with beautiful views and panoramic scenery. It was an excellent training session for my Philmont trek this summer," said Connor Bender, Troop 25 Life Scout. The scout motto is "Be Prepared", and these scouts will be ready for Philmont!
For information about Madison Boy Scout Troop 25 or to attend a Troop 25 meeting, call Scoutmaster Wayne Dieckmann at 973-769-4059 or visit online at troopwebhost.org/troop25madison/index.htm.