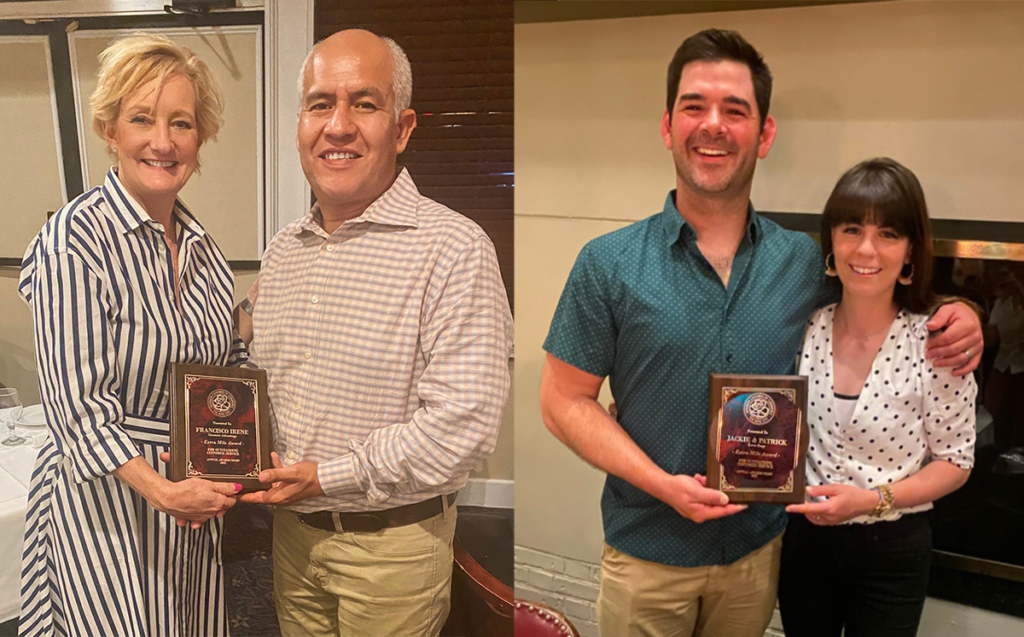 Extra Mile Award Winners
The Madison Area Chamber of Commerce announced this year's 2021 Extra Mile Award winners at the Chamber's Annual Awards Night on Tuesday, June 8 at Shanghai Jazz, 24 Main St., Madison.
The favored Extra Mile Award recognizes Madison employees who provide outstanding customer service and is the only Chamber honor determined by the general public.
This year honored 2 individuals, Francisco Irene of Cleaners Advantage, a delivery dry cleaning service that services Madison and the surrounding area and Patrick Bray and Jackie Korn Bray, owners of Korn Dogs, a pet walking and sitting service.
"Both of our award winners successfully lead by example and exceed the highest standards of customer service," said Chamber executive director Karen Giambra.
"The spirit of this award is embodied in the employees and entrepreneurs who work so very hard in Madison's businesses. They provide superior customer service everyday and make doing business in Madison a unique, pleasurable and rewarding experience," said John Morris, co-owner of Stewart-Morris Awards, Gifts & Flags and president of the Chamber. "The Extra Mile Award gives these fine business people the public recognition they deserve."