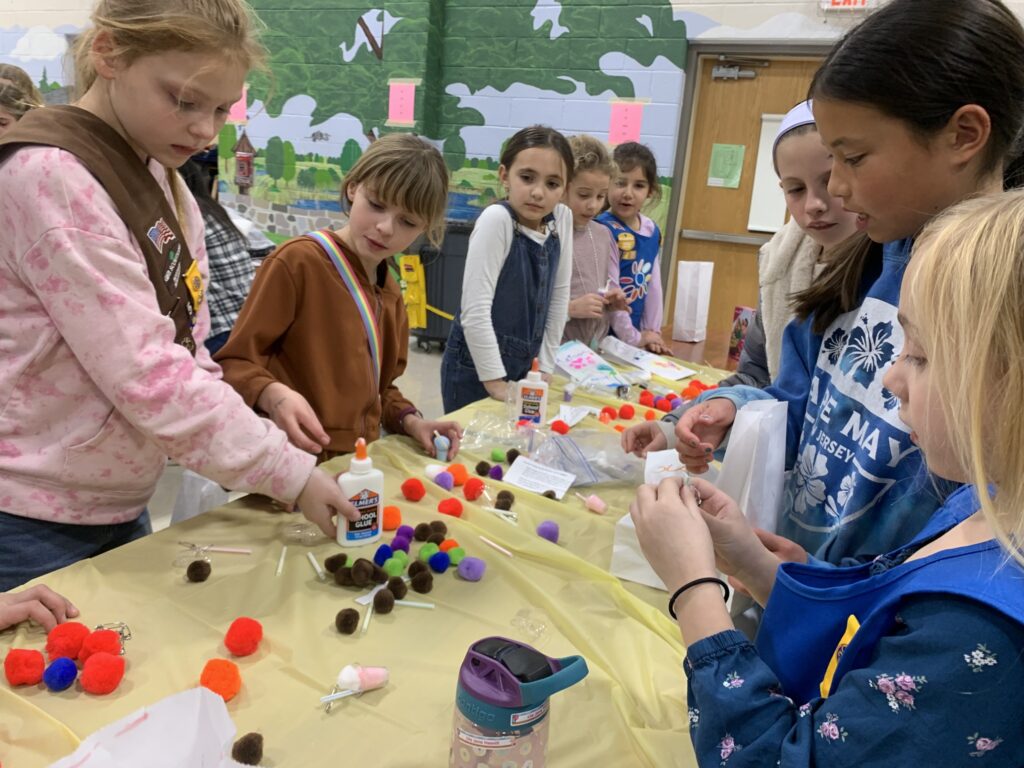 Girl Scouts Annual SWAPfest
Long Hill Girl Scouts gathered on Friday, January 20th at the Millington School All Purpose Room for a fun evening of creating "SWAPS". "SWAPS" is a clever acronym for "Special Whatchamacallits Affectionately Pinned Somewhere".
Approximately 13 Troops with over 100 Girl Scouts from the Daisy through the Cadette level participated. Each Troop hosted a table and provided materials for the scouts to create a specific Swap. The scouts were creatively engaged for a full hour rotating from table to table being crafty and making a unique Swap at each station. Girls from each troop were encouraged to take shifts at their table and demonstrate how to assemble each Swap. This event is one of many Long Hill Girl Scout events that get the entire service unit socializing and working together. The younger scouts really look up to and appreciate the help from the older scouts.  It is a nice collective bonding moment for all the participants.  
Long Hill Girl Scouts are committed to giving back to our community and each participant provided food/personal care donation items to Twelve Baskets Pantry.