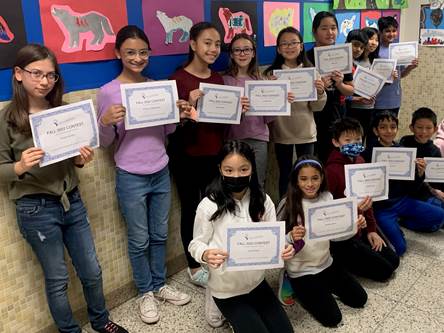 Poetry Contest Winners
Millburn Township Public Schools
15 Washington students have had their poetry accepted for publication in the Creative Communications national anthology.  4 students are from Mrs. Sharon Jones's after school Poetry Workshop activity and the rest were submitted from her class.
According to the Creative Communications notification, "The teachers and students of your school should feel honored as only the top 50% of the entries submitted from across the nation are invited to be published! Publishing the accepted poetry from our contest creates a record of what is important to today's students."
Mrs. Jones also notes that Washington School has had 4 "top ten" winners in the past – an even greater honor to be among the top ten national poets. Those will be announced in March – so maybe we'll have a top ten winner among the group.