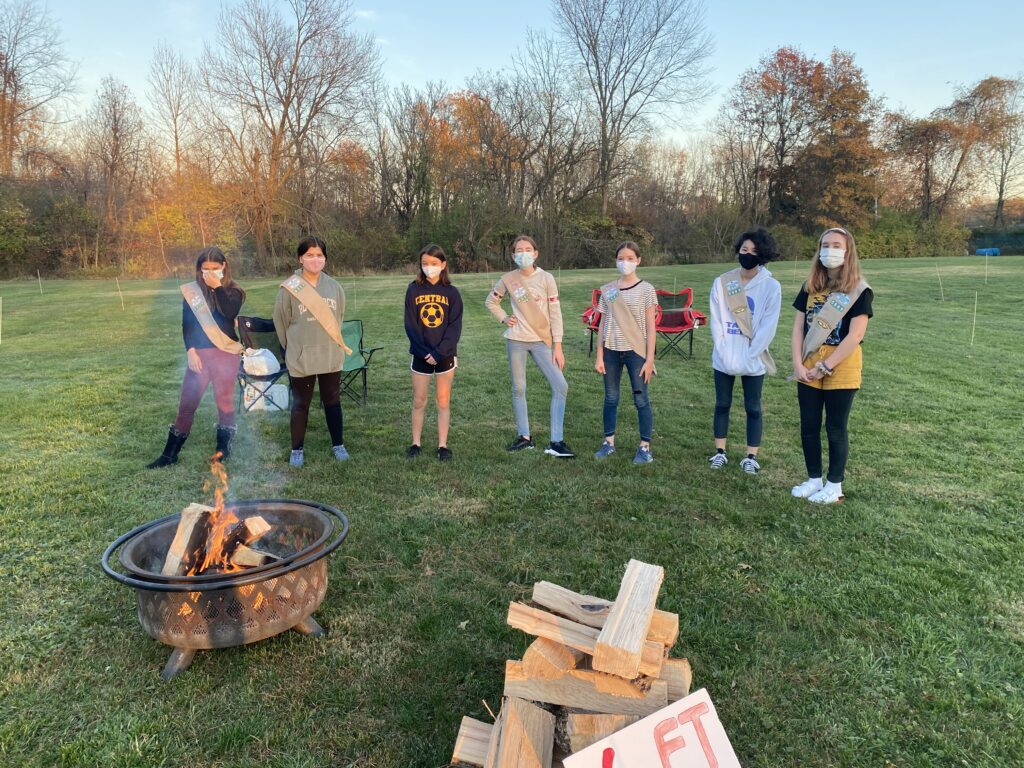 Girl Scouts learn campfire skills at the annual event
Submitted by Allison Kempe
This year Long Hill Township's Girl Scouts were able to preserve their tradition of teaching scouts how to build a fire safely and come together to have fun while providing service to those who need it.
Taking all safety precautions, they met in the wide-open space at the Stirling Elks on Saturday, November 8th to celebrate the founder of Girl Scouts, Juliette Gordon Low's birthday (her real date is Halloween).
The Cadette troops learned how to build a fire….and with fire naturally comes S'Mores which is always delicious! New Daisy Scouts learned traditional girl scout songs like "Make New Friends, But Keep the Old". They also sang favorite patriotic songs and songs that included hand and body movements to keep the positive energy flowing.
As part of their commitment to community service, non-perishable food was collected and donated to the St. Vincent's food pantry.
A big thank you to Lombardo Farms for their donation of the firewood and to the Elks for the use of their field!