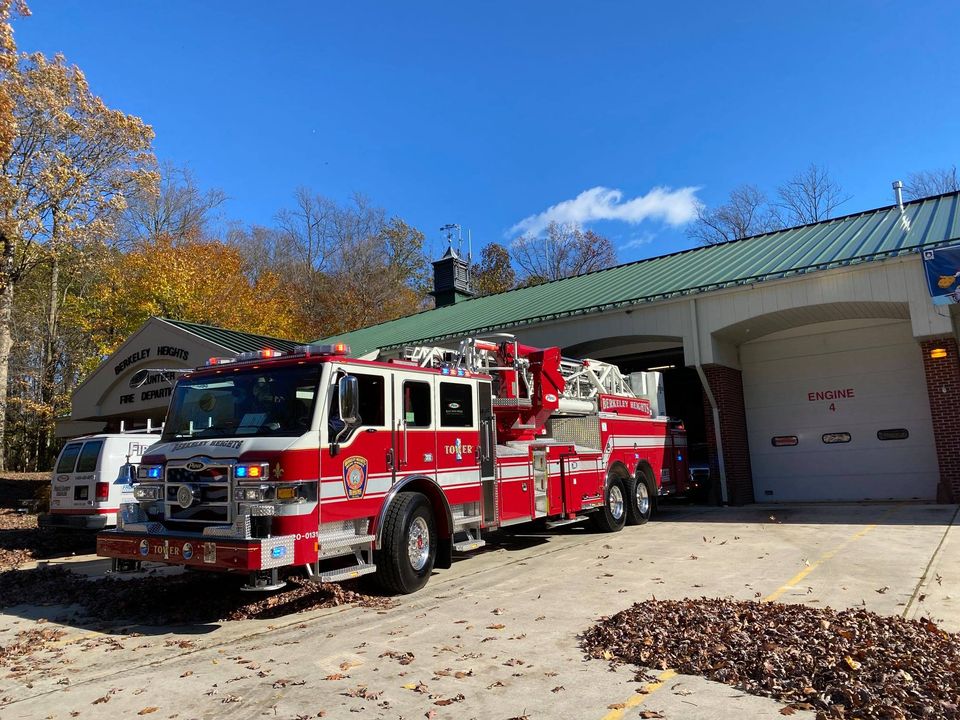 Delivery Day
On November 2nd the Berkeley Heights Fire Department accepted delivery of the new Tower-1. This new truck will replace a 25-year-old ladder truck. The new Tower-1 is a mid-mount, which will be a departure from the previous rear mount. The reasons for this change are the new buildings that will soon be built in the Township.
Many of the new buildings will be closer to the street which necessitates a shorter more compact aerial ladder. Some of the other advantages that come with a mid-mount are the vehicles center of gravity which is greatly improved resulting in better handling and safer driving.
With the bucket at the rear instead of the front, the driver will have greater visibility, as well as a lower overall height. The new Tower-1 will be placed in service after all of the equipment is mounted and members have been trained in its operation.
Follow Berkeley Heights Fire Department on Facebook.