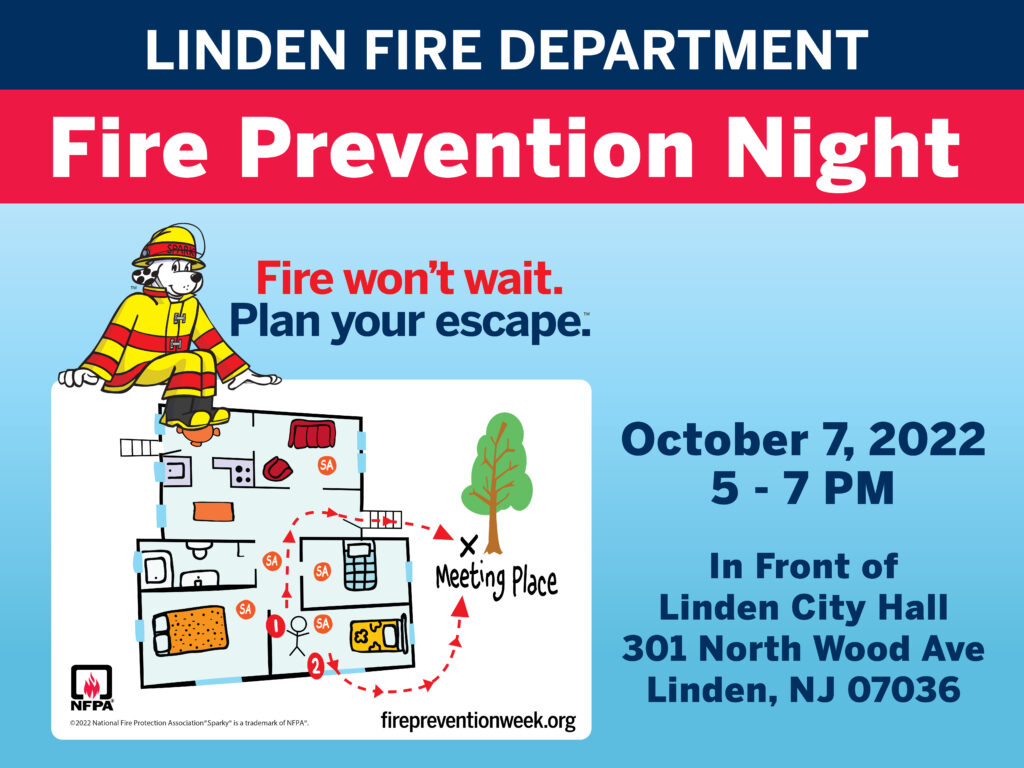 Fire Prevention Week
The Linden Fire Department (LFD) has announced that this year's fire prevention week will take place during the week of October 9 through October 15.
The LFD will kick off this campaign on October 7 at Fire Prevention Night from 5 p.m. – 7 p.m. in front of City Hall, 301 N. Wood Ave. The theme this year is "Fire won't wait. Plan your escape."
By planning and practicing your escape plan, you can increase your family's and employees' preparedness, enabling them to react more quickly and safely in the event of a fire.
Please check our Linden Fire Department Facebook page and Public TV Channel 36 for additional information.