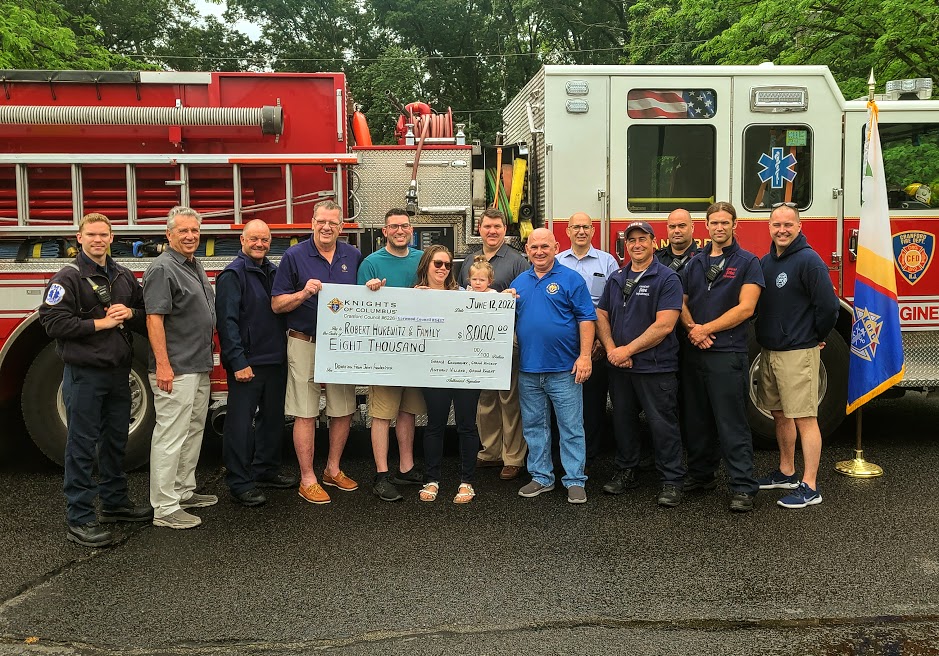 Charity Raffle & Check Presentations
Cranford Knights of Columbus 
Last year, the Garwood and Cranford Knights of Columbus Councils held a joint Final Four fundraiser to help and assist Cranford Firefighter Rob Hurewitz and his family after hearing about the end of his career as a Cranford Firefighter due to medical issues.
When Ellen Ramer of Martin's Jewelers saw what we had done for Rob, she reached out to our Council to see how we could work together to help him some more. Ellen graciously donated a beautiful pair of diamond earrings that we were able to raffle off as a fundraiser. Working together with Ellen and with the support of Caren Demyen of Downtown Cranford, we were able to raise over $6,500 for Rob and his family. We also had a very deserving winner in Gina Pachkowski, the owner of Alleum Yoga here in town who is a big supporter of many charities and causes here in Cranford.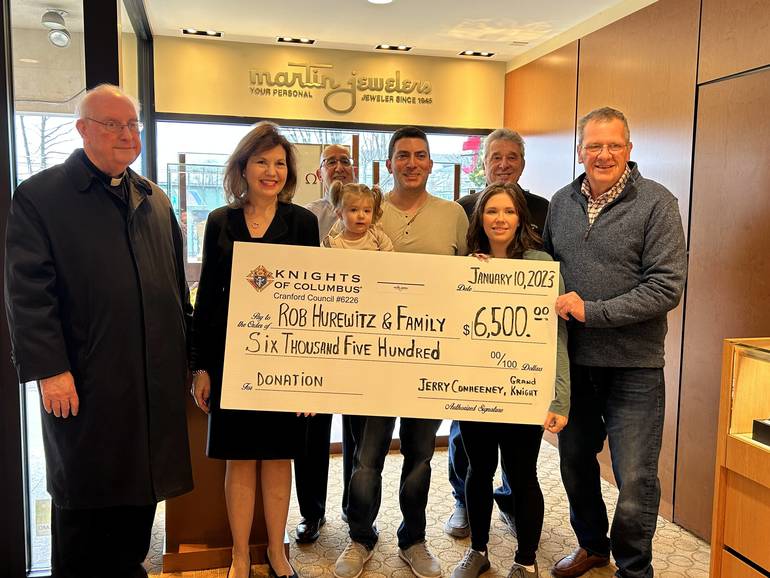 In total, we were able to donate $14,500 to Rob and his family. The Cranford Council would like to thank everyone who supported these worthy fundraisers, and we are very appreciative of all of the support that we received from Caren and our local Cranford businesses and our special friends in our community.
The Cranford Knights of Columbus is a Catholic Fraternal Organization dedicated to our Four Core Principles, Charity, Unity, Fraternity and Patriotism.  The Cranford Council supports many charities and civic causes locally, state-wide ad nationally committed to be a viable part of our Cranford Community.  For information about joining the Council, please contact Grand Knight Jerry Conheeney at 908-416-3464 or visit our web site at cranfordknights.org.
Courtesy photos