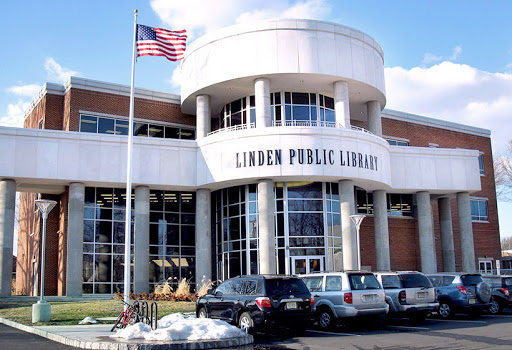 Linden Public Library July Films
The Linden Public Library will continue its popular film program during the month of July. Films are shown on Tuesdays and Fridays at 1:00 p.m. in the Columbia Bank Room. All films are shown free of charge.
This month we celebrate the 75th birthday of Larry David with two films; award winning actor and New Jersey native, Peter Dinklage, with two others; the centennial of multiple Oscar winner, Jason Robards, Jr; three-time Best Actress Oscar winner, Frances McDormand; the 100th birthday of television pioneer, Norman Lear, with the only Oscar of his long career; and a recent western to end the month. The list includes:
July 5                 Whatever Works                 (2009; PG-13; 93 minutes)
July 8                 Clear History                        (2013; TV-MA; 101 minutes)
July 12               Cyrano                                 (2022; PG-13; 123 minutes)
July 15               The Station Agent                (2003; R; 89 minutes)
July 19               Melvin and Howard            (1980; R; 95 minutes)
July 22               The French Dispatch           (2021; R; 117 minutes)
July 26               Divorce American Style      (1967; NR; 109 minutes)
July 29               Desperate Riders                  (2022; PG-13; 03 minutes)
Located at 31 East Henry Street, the Linden Public Library has been at the center of the city's social, cultural, artistic and educational life since it was founded in 1928. If you have any questions, please call the library at 908-298-3830 or check out the library's Facebook page or web site at www.lindenpl.org.