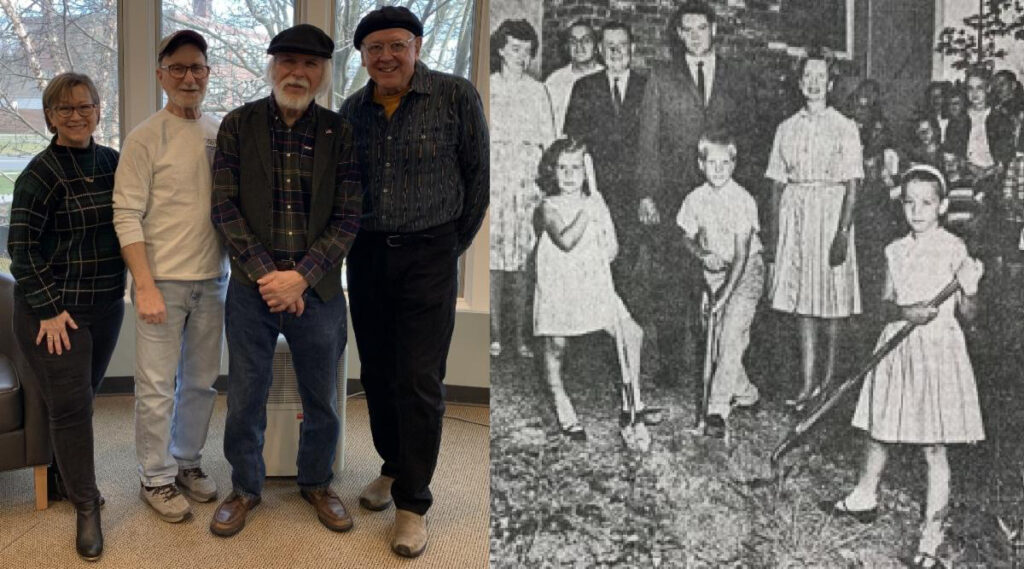 Dear Friends:
At our Library's most recent free concert, the audience was delighted to learn that Carol Archdeacon, a singer for Catmoondaddy, was the grandchild of one of our first librarians, Margaret Radtke. Her connection to the Library even included participating in the ribbon cutting for the Library's expansion back in the late 1960s. Carol's story reminded us that our Library continues to be a place that builds community and responds to our Borough's growing needs.
This spring brings many positive changes. We have a new Library Director, Stacey Maisch, whom many of us know from her years of dedicated community engagement, several new staff members, and a new Strategic Plancreated with public input and designed to guide our Library forward over the next five years. The Friends of the New Providence Memorial Library promises to support this new growth, and we can't do it without YOU!
The Friends is a 501(c)(3) nonprofit organization that advocates and raises funds for our Library. In addition to supporting creative programming for all ages, we also curate the Library's revolving community art gallery, organize free musical performances, and pay for movie licenses and museum passes to engage the entire family.
Your tax-deductible gift makes all of this possible. With your donation, we can help sponsor the Library's Strategic Plan wish-list projects and provide support for expanding our programming. Your dollars keep our Library the unique,
vibrant, cultural and educational community center we all love. For more information about the Friends, email us at FriendsoftheNPLibrary@gmail.com.
Please help us as we discover, collaborate, and connect with our Library and our New Providence community. Create your own full-circle moment!
With thanks and warmest wishes for a happy spring,
Sangeeta Prasad Benbow, President
Elizabeth Spiegel, Vice President
Friends of the New Providence Memorial Library