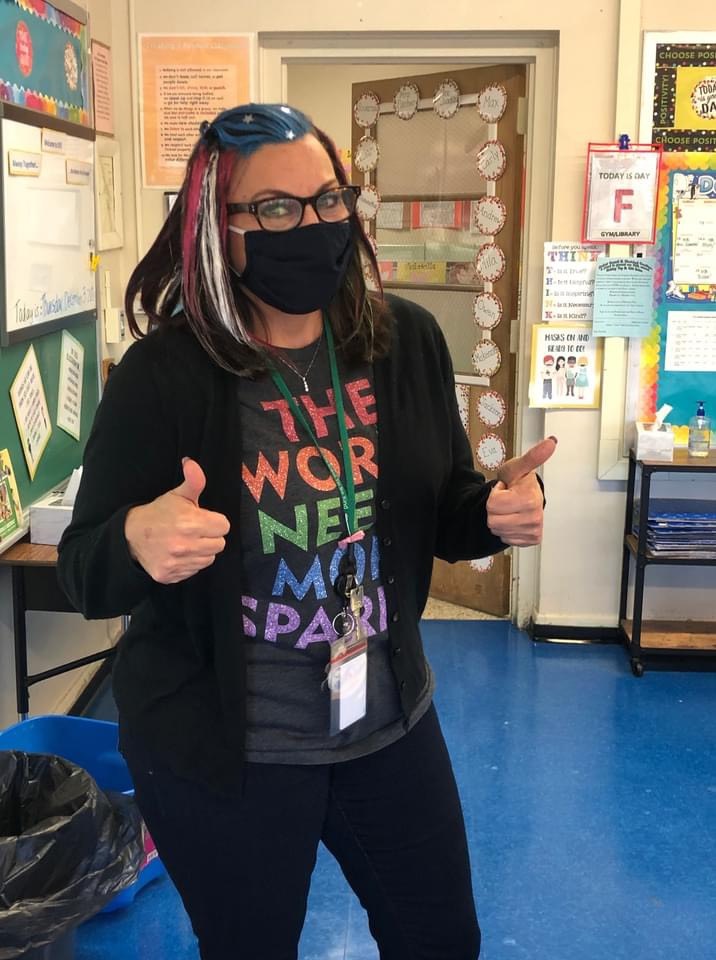 Hughes School's SPARKLE
Submitted by Victoria Baum
Over at Thomas P. Hughes School, adjustments have been made (just like across the globe) to ensure some semblance of normalcy continues for students. One of the signature programs at Hughes Schools – SPARKLE (Showing, People, Authentic, Respect, Kindness and, Love, Everyday) has been modified so that it can continue under the current school model, with some students attending school under the hybrid model and some fully remote.
Each week, teachers nominate winners. The winners are students who have demonstrated great digital citizenship throughout the week. Principal of Hughes Schools Mrs. Jessica Nardi announces the winners over the loudspeaker each Friday and also emails the students and their parents a digital certificate announcing the achievement.
Then all the weekly winners are entered into a random monthly drawing and the 5 winners of the drawing have their names posted in the SPARKLE case and are invited to a private Zoom session with Mrs. Nardi to celebrate.