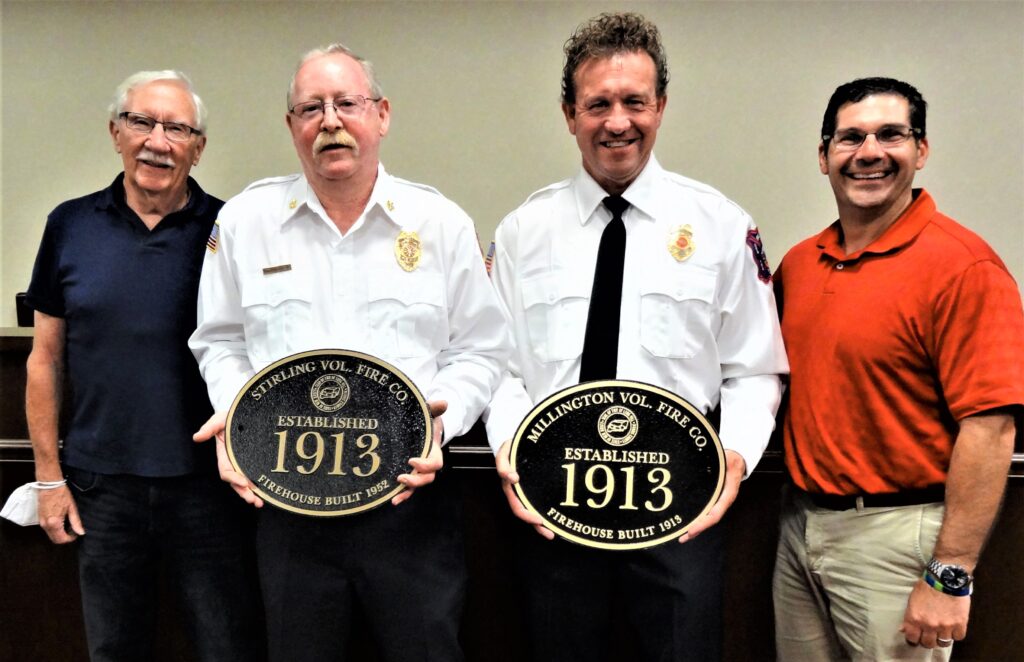 Historic Plaques Presented to Firefighters
Submitted by Frank Reilly
During the May 25, 2022 Long Hill Township Committee meeting, Mayor Matt Dorsi presented a historical marker plaque to each of the two township fire chiefs. The markers will be placed on their respective firehouse.
The plaques show the name of the fire company, the date of their founding, and the date their firehouse was built. Millington's fire chief is Joseph Fronapfel, and Stirling's is John Whitmore.
The plaque program is administered by the Township's Historic Preservation Advisory Committee (HPAC), which is comprised of residents with an interest in historic preservation. HPAC advises the Mayor and Committee on historic preservation matters as well as collects artifacts of historical significance to the township. It provides exhibits of interest in the township office building and in the restored Millington School House that was built in the mid-19th Century, both of which are open to the public on weekdays.
Courtesy photo