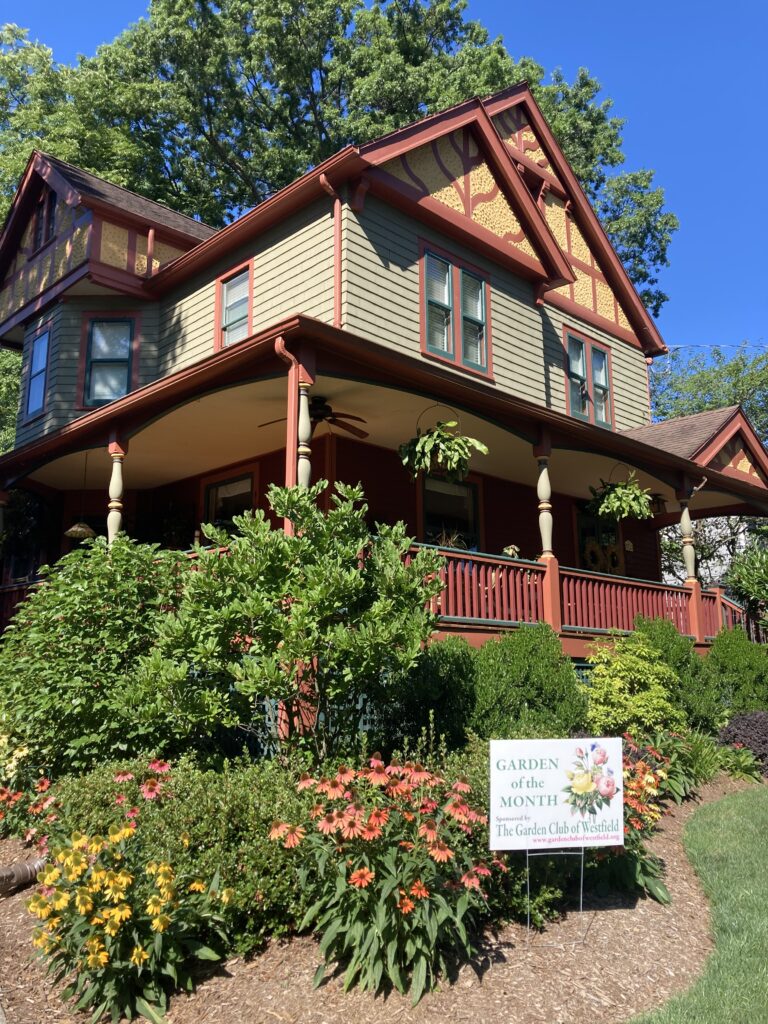 Garden of the Month
Submitted by Rosemary Shire
The Garden Club of Westfield has selected the outstanding garden of Pamela Newell at 603 Clark Street as their August Garden of the Month.
Mrs. Newell and her husband Robert Newell worked on the garden surrounding their 1884 Victorian home for over 30 years. Since the passing of Mr. Newell last year, Mrs. Newell has continued to lovingly tend the garden, which flourishes with trees, shrubs, perennials, and vegetables. The garden holds many memories from the planting of trees in remembrance of family members.
Trees include a crimson king maple, a sugar maple, a cucumber tulip tree, an apple tree, a crepe myrtle, and a magnolia. A variety of shrubs create interest throughout the seasons. Blood red azaleas, rhododendrons, and a brilliant orange flowering quince blossom in spring while colorful hydrangeas adorn the garden in summer. Fall shrubs include the smokebush whose leaves turn to burnt orange and the firebush with flaming red leaves. A grapevine has been growing on the side of the house for 100 years. The garden also brings delight with its wonderful array of perennials: hellebores, astilbe, coneflowers, coreopsis, phlox, hostas, and black-eyed Susans. Mrs. Newell has also planted dark orange sunflowers and yellow dahlias for even more color.
Courtesy photo