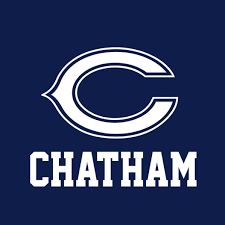 Grants awarded to Chatham Public Schools 
The Chatham Education Foundation, the leading provider of private funding to the School District of the Chathams, announced that it has distributed over $34,000 in grants to fund six innovative and creative educational programs and special projects throughout the School District of the Chathams during the first grant application cycle of the 2022-2023 academic school year.
"The Chatham Education Foundation is pleased to have awarded these grants this Fall, which finance innovative and creative programs that would otherwise have been left unfunded and unrealized," said Suzanne David, Chair of the Grants Committee of the Chatham Education Foundation. "We look forward to evaluating and funding further grants through the school year for the benefit of our educational community."
Laura Bojanowski, President of Chatham Education Foundation, said "Thanks to the direct support and generosity of hundreds of area residents and local businesses, we are able to continue to support Chatham's great teachers, principals, and district administrators."
Grants Awarded During The Fall 2022 Grant Cycle
Chatham High School:
Musical Exploration of Fauré's Requiem — submitted by Ken Bryson and Liam Keller
This grant allows an all-encompassing study of Gabriel Fauré's Requiem in d minor, Opus 48. The Chatham High School Chamber Choir, Chatham Voices, and Chamber Orchestra will come together in study, rehearsal, and performance of the Requiem, one of Fauré's most iconic pieces. Not currently in the public domain, Mr. Bryson found and arranger and music engraver to create a version for the students. In addition, the students will benefit from a music workshop about the requiem hosted by Jose Luis Dominguez, assistant conductor of the New Jersey Symphony.
"By exposing our students to such historical pieces of musical literature we are able to significantly enrich their learning and give them a better understanding of the historical and cultural significance of the music and how it influenced the music they are performing and listening to today," wrote Mr. Bryson in his grant application.
Engineering Happiness – submitted by Erin Scheibling, Kait Sleight, Danielle Dagounis, Steve Maher
A new elective, Engineering Happiness, has been offered at Chatham High School during the 2022-2023 school year. The course has been designed to address student well-being and teach the science/psychology behind happiness. The grant supports designing a classroom that encourages student wellness by offering a space conducive to open dialog and shared experience. In addition to furniture, the investment includes wellness tools such as positivity posters, self-care reflection cards, DNA Lab slow rise balls, and Crayola globbles.
"The learning environment plays an integral role in how engaged and comfortable students feel in a classroom," Ms. Scheibling writes. "Since this course, because of its unique topic, requires students to engage in ways different than those of a traditional classroom, the classroom should be one that is conducive to the type of learning that will take place."
Chatham High, Chatham Middle and Lafayette Avenue Schools:
2023 District Choral Festival – submitted by Amber Griffin
After its highly successful premiere last year, the CEF is proud to again underwrite this district-wide festival fostering a community of choral excellence, the creation and continuation of the relationships within and between the choral departments at each school, and the opportunity to work with renowned guest choral clinicians to help students learn music through a diverse lens.
This year Ms. Moira Smiley, a renowned choral composer and clinician, will work with the students on some of her own musical compositions. Students will work on text expression, musical history, and vocal technique, both as individual schools and as a whole unit. In addition to working together musically, the festival will incorporate social-emotional learning through various musical and non-musical team building activities that will strengthen the choral community between the three schools. This year the festival will end with a pyramid concert that will showcase each school and end with a performance of a piece by all participating students.
Ms. Griffin writes, "Last year, our first Choral Festival exhibited first-hand how this event improved student communication, collaboration, and musicianship. CHS students paved the way for CMS students who then became role models for Lafayette students."
Chatham Middle School:
Creating Collaborative & Engaging World Language Classrooms – submitted by Danielle Dagounis, Renée Marshall, Julie Friedman, and Jessica Weston 
The ideal world language learning environment should be designed to immerse students in the target language and cultures, along with providing authentic, real-world experiences for the 21st century learner. The purpose of this grant is to establish collaborative and engaging learning world language spaces for Chatham Middle School students, by transforming traditional classroom setups into collaborative spaces with dry-erase surfaces and comfortable reading environments. This will allow students to completely immerse themselves in the target language as they explore various authentic resources. Ms. Dagounis explains in the application, "Benefits of dry / erase surfaces in a world language classroom include encouraging peer collaboration in the target language in producing culture lists, completing complex grammar exercises, and brainstorming ideas during reading comprehension tasks. Additionally, interactive surfaces allow for every student to share their voice with their peers and the teacher by writing responses to pulls, think-pair-share activities, etc."
Milton Avenue, Southern Boulevard and Washington Avenue schools:
Fundations Geodes Readable Books — submitted by Heather Rocco and Lisa Kressler. 
Research has shown that students learn more efficiently when they are using targeted practice, specifically reading texts that match what they have learned during word study lessons. When students have access to decodable books, they are more likely to try "tapping" out words using the letter sounds they have learned. Decodable words refer to words that contain phonetic elements and high frequency words that have been taught in the standard Fundations word study block. The Geodes library will enable the district's kindergarten students to practice what they are learning during word study and allow them the fluency and comprehension skills necessary to become strong readers.
Ms. Rocco believes that this investment in innovative color and grayscale book investment "will greatly increase students' reading achievement" at the primary grade levels.
Washington Avenue School:
Building Fact Fluency-submitted by Nancy Volker 
This pilot program is designed to help teachers assist their elementary students in building their math fact fluency. This toolkit includes professional development for teachers and resources for small group instruction as well as whole group instruction through math talks, games and problem-solving.
Chatham Education Foundation (CEF) is a privately funded organization dedicated to supporting educational excellence in the School District of the Chathams through parent and community donations. Founded more than 25 years ago, the CEF has funded over 260 grants for a total of $1.6M. The CEF supports initiatives that would not otherwise be funded through the traditional SDOC budget, impacting students in all six SDOC schools. The CEF's charter has principal focus on innovative learning spaces, educator growth, student well-being and student learning. The most impactful grants have been those that help SDOC stay at the forefront of implementing new educational research and technology. The board will continue to evaluate grant applications throughout the year.
Individuals interested in learning more about the Chatham Education Foundation, or financially supporting its efforts, are encouraged to visit chathamedfoundation.org.