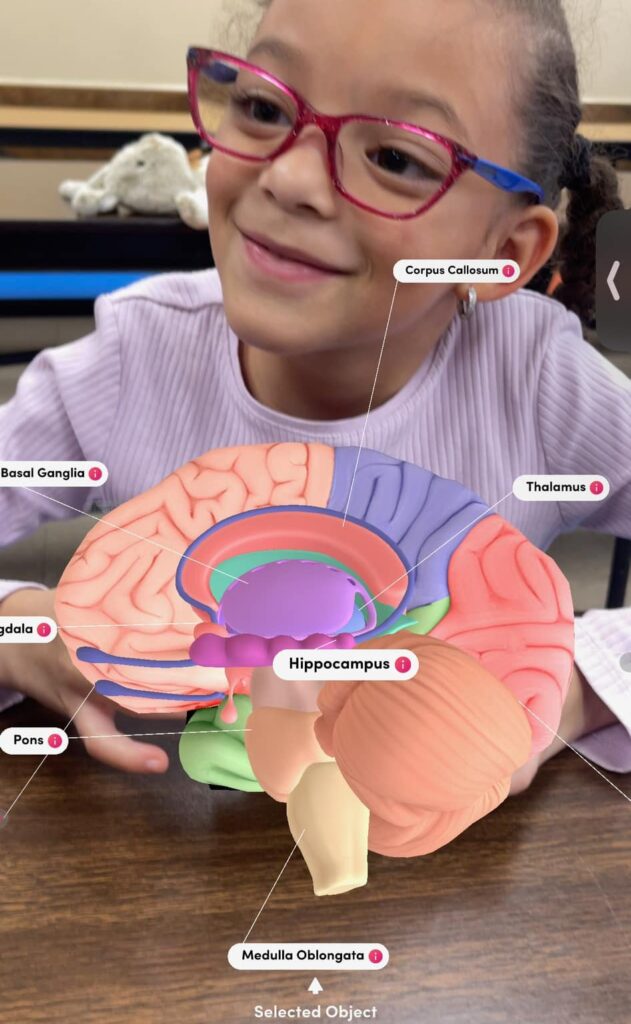 Gateway YMCA STEAM Learning
The Gateway Family YMCA, together with the Maker Depot Academy provided an innovative STEAM (science, technology, engineering, arts and math) experience within The Gateway Family YMCA – Rahway Branch School Age Child Care Programs. This program, Cognitive Creations, focused on introducing students to digital arts through augmented virtual reality.
Over the course of this 2-day interactive program, students learned how to create and interact with 3D objects using Merge Cube, a mobile application. Through this innovative technology program led by Maker Depot Academy, students explored scientific objects including the human brain, planets and butterflies, as they were getting acclimated to utilizing augmented reality technology. After the introductory period, students had the freedom to create their own designs.
"Augmented reality is a new and innovative technology experience that we were excited to be able to provide to students in our After School care program," stated Melynda A. Disla, President/Chief Executive Officer, The Gateway Family YMCA. "The overwhelming feedback we received from children participating in Cognitive Creations was that they had fun and enjoyed exploring virtual designs."
The benefits of the Cognitive Creations program will continue beyond The Gateway Family YMCA School Age Child Care programs with the use of 40 Merge Cube units, purchased to increase the availability of this unique programming and experience for students.
This program is made possible in part by a 2022 HEART (History, Education, Arts Reaching Thousands) Grant from the Union County Board of County Commissioners.
The Maker Depot Academy is a nonprofit STEAM center, located in Rahway.
The Gateway Family YMCA is a leading 501(c)(3) non-profit, health and community service organization committed to strengthening community by connecting all people to their potential, purpose and each other. Working locally, the Y focus on empowering young people, improving health and well-being, and inspiring action in and across communities. By bringing together people from different backgrounds, perspectives and generations, the Y ensure that all have access to the opportunities, relationships and resources necessary to learn, grow and thrive.
For more information on The Gateway Family YMCA visit www.tgfymca.org or contact The Gateway Family YMCA – Rahway Branch at 732-388-0057 or rahwayinfo@tgfymca.org.