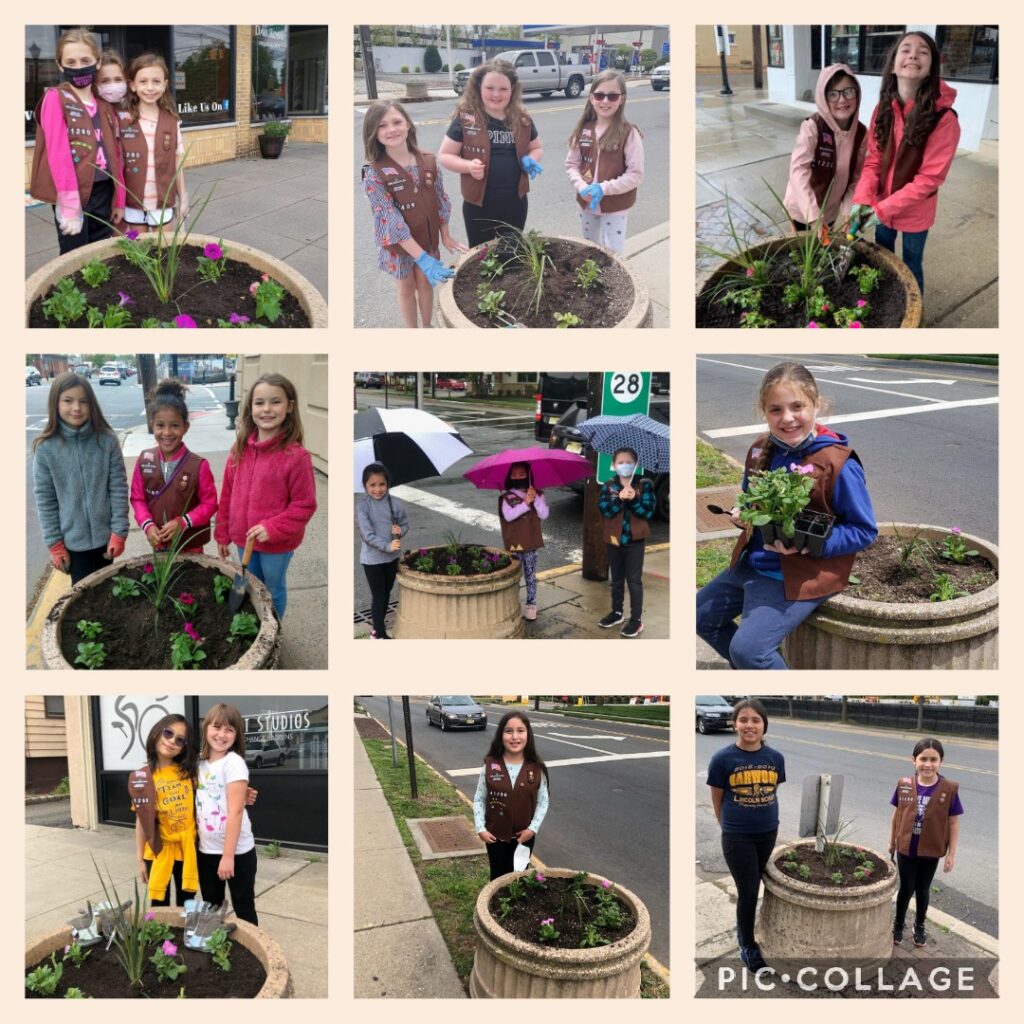 Garwood Girl Scouts Beautify the Town
The Garwood Girl Scouts came together and planted around town on Mother's Day weekend. Garwood is known to be a small town with a big heart and these girls showed the meaning of that, as they continued to give back to the community. We hope to keep this tradition going in years to come. When you're walking or driving around town take time to enjoy the beautiful flowers.
Each Daisy, with their moms, planted flowers throughout Garwood, in town flower pots. Daisy Troop #41108 will be bridging to Brownies this June but wanted to do one more community service event as Daisy's. "As the Leader of Daisy Troop #41108, I'm proud of these girls and how enthusiastic they still are about doing community events" said Vanessa Schubring.
Brownie Troop #41290 joined in the planting event and planted in selected flower pots around town. Rachel Herz, one of Troop #41290 leaders, said "our Brownies, along with their moms, enjoyed spending time together and working collaboratively with other Girl Scout troops to beautify their community."
Senior Troop #40123 also participated. They planted flowers in the donated bench at Garwood Lincoln School for the last time and will be handing the bench off to the upcoming Daisy Troop # 41005.
Councilwoman President Jennifer Blumenstock who leads the Green Team in Garwood said "One of the best things about Garwood is how our volunteer groups always work together. The Green Team loves collaborating with the Girl Scouts to keep Garwood beautiful!"