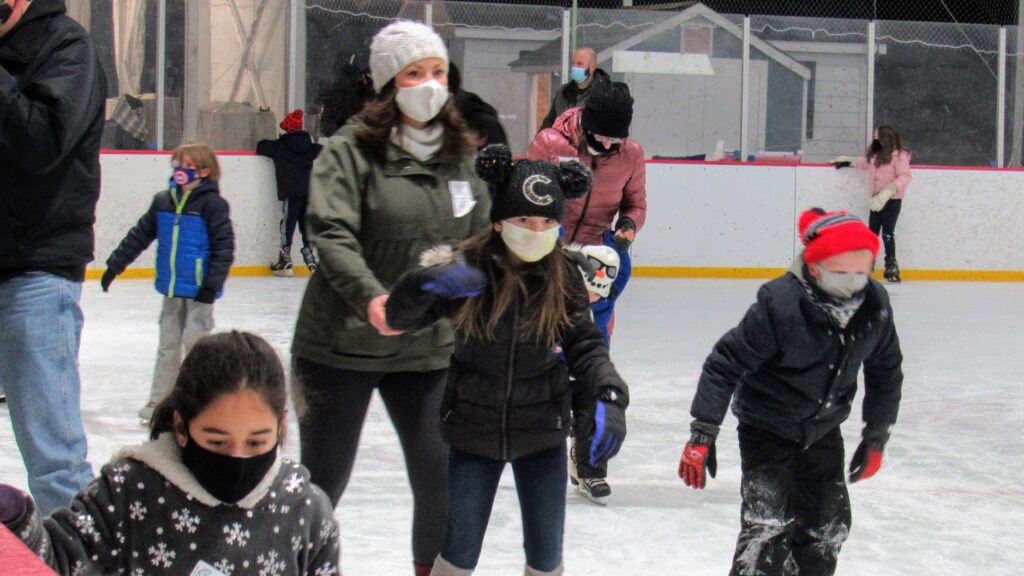 Family Ice Skating Night 2021
Garwood residents gathered for an evening of fun on Saturday, January 30, 2021, as the Garwood Recreation Department rented Westfield Rink in Westfield, NJ.

The outdoor rink only allows 100 skaters due to the ongoing COVID-19 pandemic, and tickets for the event sold out.

"Thank you to everyone who came out to our 2021 Garwood Family Ice Skating Night at the Westfield Rink," said Garwood Recreation Director Ralph Bernardo. "We had a great turnout and hope all the residents of Garwood enjoyed it as well!"

For more information about Garwood Recreation's programs and activities, please visit garwood.org/recreation.